THE INDUSTRIAL INTERNET REFERENCE ARCHITECTURE TECHNICAL Report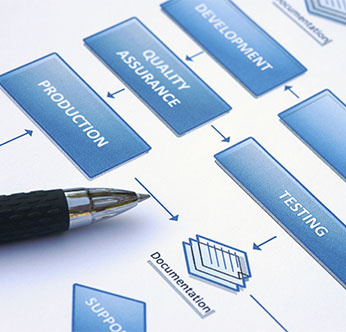 We are pleased to provide the Industrial Internet Reference Architecture Technical Report – an important resource in the adoption of the Industrial Internet around the world. This resource, represents broad industry consensus, built to drive product interoperability and simplify development of Industrial Internet systems that are better built and integrated with shorter time to market and, at the end, able to better fulfill their intended uses. This Reference Architecture is a statement of what the most important Industrial Internet architecture components are, how they fit together and how they influence each other. It reflects consensus on major architecture questions among participants from energy, healthcare, manufacturing, transportation and public sectors.
This technical document will help your organization to better understand the technical requirements, methodologies and roadblocks to adoption.  By downloading and referencing this document, you will ensure that the Industrial Internet products and services your organization creates will be of the highest quality. The Industrial Internet Reference Architecture will also give you a preview into proposed Industrial Internet standards to be adopted by standards organizations in the coming years.
The Industrial Internet Reference Architecture is the product of hundreds of hours of work by the members of the Industrial Internet Consortium Technology Working Group. In particular, we would like to thank the following organizations:
ABB, Inc
AT&T
Cisco Systems, Inc
EnterpriseWeb LLC
Fujitsu Limited
General Electric
IBM Corporation
Infineon Technologies AG
Intel Corporation
Object Management Group
Real-Time Innovations
RSA, The Security Division of EMC
SAP SE
---
Symantec Corporation
The MITRE Corporation
University of Pennsylvania
Wind River
Have questions or comments about the Reference Architecture? Email the Industrial Internet Consortium technical staff here.
To download the related Industrial Internet Vocabulary technical report, click here.
To read the related white paper on Applying the IIRA to the Smart Grid Testbed, click here.
Click here to download the Industrial Internet Security Framework – built upon our Industrial Internet Reference Architecture