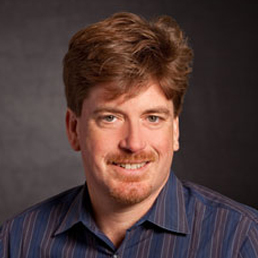 It is our pleasure to announce the winner of the Industrial Internet Consortium Testbed Award:
Paul Didier, Solutions Architect Manager, Cisco Systems
Award Criteria
Who in the past year has made the largest contribution in the area of "Testbeds" that has advanced the development and growth of the Industrial Internet Consortium.
About Paul's Contributions
Paul was recognized by his peers for his overall leadership and continued dedication to the IIC in the following areas:
Has been driving and coordinating the Time Sensitive Networking (TSN) Testbed for almost 4 years since its 2015 inception with more than 25 member companies and multiple instances in the US and Europe.

The Testbed has won multiple awards including Testbed Awards at the 2017 Solutions World Congress and at IIC and is continuously producing valuable outcome that is shared with other groups and the general industry including white papers and feedback to standardization bodies. See

brochure

explaining the testbed and listing the many accomplishments including aligning the Testbed with other relevant organizations.

Ensures that all 25 members of the testbed cooperate with each other and have their needs addressed.

Drives the public presentation of the Testbed from demoing at Hannover Messe to white papers including the most recent, Time Sensitive Networking for Flexible Manufacturing Testbed: Characterization and Mapping of Converged Traffic Types, thereby maximizing the awareness in the industry.

Co-chair of the IIC Connectivity Task Group
The award was announced at the Q2 member meeting in Cork, Ireland, but Paul was unable to attend.
Congratulations to Paul!