Technical Innovation Award Recipient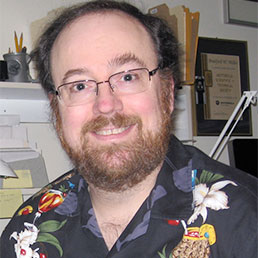 It is our pleasure to announce the winner of the Industrial Internet Consortium Technical Innovation Award:
Bradford Miller, Sr. Cognition and Decision Scientist, GE Global Research
The winner of the Technical Innovation Award was decided upon by the co-chairs of the Industrial Internet Consortium's Working Groups and Task Groups, voted on from a pool of nominees put forth for consideration by the entire membership and awarded by the Industrial Internet Consortium Steering Committee.
Brad's technical innovation contributions which earned him the award are summarized here but it is difficult to do justice to his contribution in this small space:
Design Space Considerations

Brad's out-of-the-box influence has:

Broadened the scope for IIoT system designers to consider design possibilities and factors that were not otherwise normally taken into account
Broadened the field of vision in innovative system design
Enabled others to think more innovatively when designing IIoT systems.



Peer to Peer, Distributed, Ad Hoc, Amorphous Computing

Brad proposed a compute model for IIoT systems that moves operational responsibility, intelligence and decision-making toward the assets, making the assets autonomous and creating a dynamic "amorphous computing" network reaching far from the cloud/core network. Application of this innovative model result in safer, more resilient, secure and efficient systems.
Brad points to the needed change from a top-down to bottom-up engineering approach and from "duplicating first copy" to "ad hoc construction": both innovative perspectives illuminate a new approach to creating systems with exceptional performance.
The Industrial Internet Consortium is very fortunate to have Brad's expertise and leadership as a co-chair of our Technology Working Group. His creative thinking helps others to be more innovative.
Brad was unable to be present at SAP headquarters in St. Leon/Rot, Germany to receive the award, and accepted it via video on September 22, 2016: