Testbed award recipient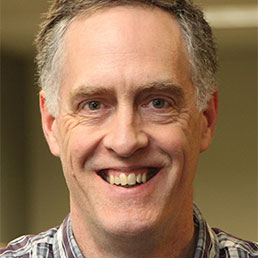 It is our pleasure to announce the winner of the Industrial Internet Consortium Testbed Award:

BRETT MURPHY – DIRECTOR BUSINESS DEVELOPMENT, INDUSTRIAL INTERNET OF THINGS REAL-TIME INNOVATIONS (RTI) – COMMUNICATION AND CONTROL TESTBED FOR MICROGRID APPLICATIONS 

Award Criteria
Who, in the last year, has made the largest contribution to Testbeds? The contribution can be based on any rationale that advances the goals of the IIC.

About the testbed
About Brett's Contributions
Brett works on the Communication and Control Testbed for Microgrid Applications with several utilities such as Duke and CPS. Brett is one of the authors of the testbed proposal which was approved as one of the first Industrial Internet Consortium testbeds March 3, 2015. Brett is also co-author of the "Architecting the Smart Grid using the Industrial Internet of Things," an article found within the December 2015 of the Industrial Internet Consortium's Journal of Innovation. He most recently co-authored the white paper, "Applying the Industrial Internet Reference Architecture to the Smart Grid" a resource for all testbeds and energy experts.
Brett is the Director Business Development, Industrial internet of things, at Real-Time Innovations (RTI). Early on, Brett worked on controls analysis, hardware-in-the-loop test systems, robotics, real-time software development, and systems engineering in the aerospace and embedded software industries. More recently he has worked on product definition, market strategy and business development for embedded software tools, network middleware and scientific computing software. In the distant past, Brett received a BS and MS in Aerospace Engineering from Stanford University.