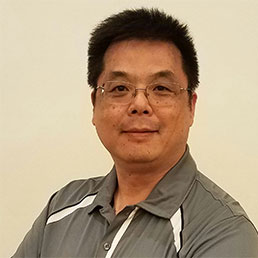 It is our pleasure to announce the winner of the Industrial Internet Consortium Testbed Award:
Dr. Mitch Tseng, Distinguished Consultant, Huawei Technologies
Award Criteria
Who or what testbed team in the last year has made the largest contribution to IIC Testbeds (either concept or result)?
About Mitch's Contributions
Mitch is co-chair of the Innovation Task Group and the Edge Computing Contributing Group within the Industrial Internet Consortium.  Mitch was recognized by his peers for his leadership and contribution to the Manufacturing Quality Management (MQM) Testbed.  His nomination cited the importance of the testbed in "modernizing and increasing the efficiency of China's manufacturing facilities necessary to maintain manufacturing performance and to reduce impact on the environment."
The award was presented by the Steering Committee at the Q3 member meeting in Singapore. Congratulations to Mitch!
Mitch was unable to be present at the Q3 Member Meeting in Singapore to receive the award, and accepted it via video on September 11, 2017