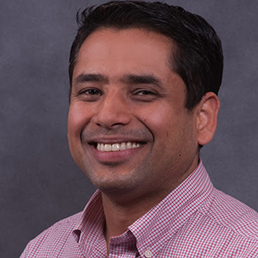 It is our pleasure to announce the winner of the Industrial Internet Consortium Individual Contributor Award:

Dr. Rajive Joshi – Principal Solution Architect – Real-Time Innovations 

Award Criteria
Who, in the last year, has made the largest contribution to the IIC as an individual contributor?

About Rajive's Contributions
Rajive is Co-Chair of the Connectivity Task Group

His individual efforts and drive made him a key contributor to the creation of the Industrial Internet Connectivity Framework. He is recognized by his peers for his technical expertise and collaboration with the team in authoring and editing this important document. His collaborative mindset was instrumental in creating this broad-reaching document which has and will continue to impact the IIoT landscape.

The award was presented by the Steering Committee at the Q1 member meeting in Reston, VA. Congratulations Rajive!