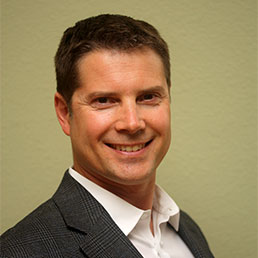 It is our pleasure to announce the winner of the Industrial Internet Consortium Technical Innovation Award:

  Sven Schrecker – Solutions Architect – Intel

Award Criteria
Who, in the last year, has made the largest technical innovation contribution to the IIC as an individual contributor?

About Sven's Contributions

Sven is co-chair of the Security Working Group, co-chair of the JTG5 Security Team and a member of the Industrial Internet Consortium Steering Committee. Sven was recognized by his peers for his leadership and contributions to the successful JTG5 security demonstration at Hannover Messe, Hannover, Germany in April 2017.
Sven declined to accept the award as an individual because it was a team of people that provided the innovation that produced the successful demo. In fact it was the JTG5 team [the joint task group between the IIC and Plattform Industrie 4.0, with a focus on security]. The JTG5 team collaboratively built a 20+ member demonstration of security monitoring and interoperability and exhibited it at Hannover Messe 2017. Sven accepted this award on behalf of the JTG5 team.
The award was presented by the Steering Committee at the Q2 member meeting in Berlin, Germany. Congratulations Sven and the entire JTG5 team!
Sven was unable to be present at the Q2 Member Meeting in Berlin, Germany to receive the award, and accepted it via video on June 18, 2017