Industrial Internet technology: Enabling smart cities of the future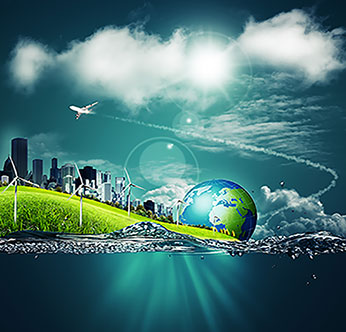 WHEN: June 14, 2017, 1:00pm to 4:30pm
WHERE: Radisson Blu Berlin, Berlin, Germany
COST: Complimentary (Registration Required)
CONTACT: [email protected]
Follow us: @IIConsortium #IICBerlin17

JUST WHAT IS A SMART CITY? AND HOW DO THEY GET SO SMART?

Industrial Internet Consortium Members share how Industrial Internet technology is enabling Smart Cities.

As the total population living in urban areas continues to escalate, the increase brings with it the need for intelligent, sustainable environments offering high quality of life – the demand for smart cities.

"Smartness" comes in many forms. Some people think of a Smart City as a sophisticated, futuristic metropolis: Neo Seoul in Cloud Atlas, 2013; City of Domes from Logan's Run, 1976, or The Capitol as seen in The Hunger Games, 2012. But a Smart City can be any municipality, campus, country or region that is adopting technologies to streamline efficiencies and improve operations. 

The Industrial Internet of Things (IIoT) is one of the main technology drivers behind smart cities. The integration of IIoT applications in smart cities will bring numerous benefits. However, integration of different technologies, processes, business, social, and regulation realms presents complicated security, privacy & interoperability challenges which must be addressed as IIoT technologies develop.

Feature Testbed: Time Sensitive Networking is the evolution of standard Ethernet and as the IIoT matures, time sensitive networking is envisioned to be useful in a wide range of applications, including utilities, transportation and oil and gas. The Time Sensitive Networking Testbed recently won an award for bringing strategic value to the Industrial Internet Consortium, and team members will be on hand with an insightful keynote and to discuss how you can get involved.

Join us as we explore the emerging technologies & IIoT applications for smart cities. Hear from a panel of experts on challenges in areas such as smart microgrid security monitoring, intelligent urban water supply management, solar plant asset optimization, retail analytics, connected healthcare, and first responder ambulance route optimization.
What you can expect: Guest speakers from Dell EMC, Asavie, & GE Digital will share how they are developing and applying the Industrial Internet to enable Smart Cities.

What you will learn: How the Industrial Internet is shaping the future of smart cities and how you can get involved. Industry experts will share insight on the complex challenges, best practices and reasonable expectations for short and long-term success.
Speakers:
IoT Strategy Industry Advisor - InterDigital


dr. ken figueredo

Head of IoT Solution, Germany - Cisco


Juergen Hahnrath

Senior Director, Product Line Management, Industrial IT- Belden


Jeff lund

Vice President, Advanced Projects, GE Digital; Member, Steering Committee - Industrial Internet Consortium


peter marx
VP and Global Head of IoT- WiPro


Jayraj Nair

Head of Solutions - Asavie

keith o'byrne

CEO - Real-Time Innovations, Inc.; Chair of Industrial Internet Consortium Steering Committee Testbed Subcommittee


stan schneider

Executive Director - Industrial Internet Consortium


Dr. Richard Mark Soley
Chief Architect, IoT Solutions - Dell EMC; Member, Steering Committee - Industrial Internet Consortium


said tabet
agenda
time
presentation
12:00
Check-In/Registration
1:00

Richard Soley, Executive Director, Industrial Internet Consortium

1:15

Foundational Components of Smart Cities

Jürgen Hahnrath, Head of IoT Solutions Germany, Cisco

2:00

Time Sensitive Networking - Applications and Readiness

Jeff Lund, Senior Director, Product Line Management, Belden

2:30
Break
2:45

The City as a Digital Platform

Peter Marx, Vice President, Advanced Projects, GE Digital; Member, Steering Committee, Industrial Internet Consortium

3:30

Panel: Accelerating Smart Cities via Testbeds

Moderator: Said Tabet - Chief Architect for IoT Solutions, Dell EMC; Member, Industrial Internet Consortium Steering Committee

Stan Schneider - CEO, Real-Time Innovations, Inc.;

Chair, Industrial Internet Consortium

Steering Committee Testbed Subcommittee



Keith O'Byrne - Head of Solutions, Asavie

Ken Figueredo - IoT Strategy Industry Advisor, InterDigital

Jayraj Nair - VP and Global Head of IoT, Wipro Limited



4:30
Closing Remarks