Membership in the IIC is open to any company. Our members represent large and small industry, entrepreneurs, academics and government organizations with an interest in helping to shape and grow the Industrial Internet.
Membership enables your organization to pool resources with other experts to foster innovative new products and services and to drive the kind of transformational change that individual companies struggle to achieve on their own. The overall value of this collaborative approach to innovation is described briefly by industry analyst and strategist, Joe Barkai, here.
Founding & Contributing Members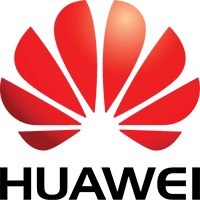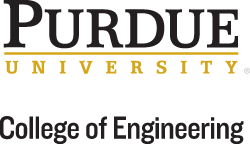 A*STAR Research Entities
AASA Inc.
Accenture
Advanced Manufacturing International
AdvME LLC
Ahoy
aicas GmbH
Aina Design Corp.
Armstrong Alliance Group
Beijing Proudsmart Info. Technology Co
BIRD INITIATIVE, Inc.
Blockchain Technology Partners
Case Western Reserve University
CAST Software
China Academy of Information and Communications Te
China Electronics Standardization Institute
China Mobile Communications Corporation
China Telecom
China United Network Communications Corporation Li
Chongqing University of Posts and Telecommunicatio
CityAir Corp.
ComTeic Digital Consulting, Ltd.
CONTACT Software
Corlina, Inc.
COSGIA
Dassault Systemes
DataSAM
Defentos
Dell Technologies
DIMECC
Edgedynamix
Ericsson
ET&T Technology Co.
Farallon Technology Group
First Line Software
FogHorn
Fracctal, LLC
Fraunhofer FOKUS
Fraunhofer Gesellschaft
Fraunhofer IOSB
Fundacion Tecnalia Research and Innovation
Futurewei
GEOOWN
GNARBOX
Gyeongnam Technopark
HASS IT Consulting
Henderson and Associates Pty Ltd.
Huawei
i4Score.com
iExec Blockchain Tech
IGnPower
India Regional Team
Industry IoT Consortium
Inspiralia
Institute for Information Industry
Intellithink Industrial IoT Labs Pvt. Ltd.
Internet of Things Association
InterX
IoT ONE
IoTeX
Iotics Inc.
IVADO Labs
JD
Johnson & Johnson
Kaspersky Lab
Kingfish Solutions
KLEO Connect GmbH
Korea Electronics Technology Institute
Korea Industry 4.0 Association
Level Company
Linaro
Lynx Software Technologies
Machfu
Mandela Mining Precinct
Manufacturing Technology Centre
Maplewell Energy
MD PnP
MESS - Turkish Employers Associate of Metal Indust
MetaCX
Microgrid Labs Inc.
Micron Technology
Microsoft
MITRE
Mitsubishi Electric
Moxa
Munster Technological University
National Chung Cheng University
National Taiwan University
NEC Corporation
NetApp
NIST
No.9 Intelligent Technology (Shanghai) Co., Ltd.
Opticoms GmbH
OTSL Inc.
PJSC Rostelecom
PMMI
PNNL
prcvd.ai
Prescient Devices, Inc.
PricewaterhouseCoopers
Princeton University
Purdue University College of Engineering
Quartic.ai, Inc.
Qubitro, Inc.
Quoin Inc.
Real-Time Innovations
Red Alert Labs
RIoT
rpm Optimization
Rubus Digital private Limited
SAP SE
Senseforce GmbH
Shanxi Research Institute for Clean Energy
Shinshu University
Sinergia Software
Skolkovo Institute of Science and Technology
Smart Talk Beacon Ltd.
Steinbeis Transfer Center Innovationsforum Industr
Stream Analyze Sweden AB
Technische Hochschule Mittelhessen
Technische Universitaet Darmstadt
The Astral Consulting Group LLC
The Industry Four
Threatspan BV
Tolaga Research
Tomsk State University of Control Sys & Radioelec
Toshiba
Transforma Insights
Trust Driven Solutions
Tseng Infoserv, LLC
Twin Oaks Computing, Inc.
University of Bologna
University of Duisburg-Essen
University of Limerick
University of Stuttgart - ISW
University of Warwick
Upham Security
Vanderbilt University
VoltsUp Technologies Inc.
WIBU-SYSTEMS AG
World Economic Forum
Yo-i Information Technologies, Ltd.
Your Digital Transformation Consultant
YRP R&D Promotion Committee
Zemplee Inc.