IIoT Energy And Efficiency Forum - May 2018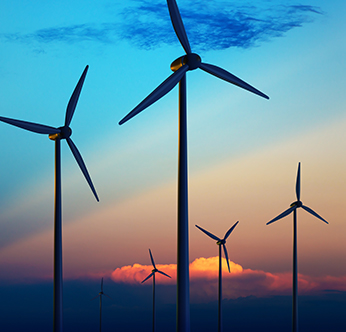 WHEN: Friday, May 25th - 9:00am to 3:00pm  
WHERE: Nokia Campus and Executive Experience Centre (EEC),
Espoo, Finland
CONTACT: [email protected]
Follow Us: @IIConsortium
This event has passed.
Welcome to the Industrial Internet Consortium Global Event Series.
Our IIoT Energy & Efficiency Forum will highlight the Industrial Internet Consortium's, and our event partner's activities in the energy sector and the rapid increase in usage and process efficiency brought about by IIoT – focusing on these themes:
Energy & Utilities: IIoT is one of the main technology drivers behind new applications in the Energy Industry. Integration of different technologies, processes, business, social and regulatory realms presents complicated security, privacy and interoperability challenges which must be addressed.
Energy Efficiency: Energy efficiency is an asset all countries must develop to ensure safe, trustworthy, reliable and sustainable energy systems.
Smart Mobility: Disruptive technologies and the new business models emerging from them are guiding a transportation revolution to ease the growing congestion: smart mobility.
Smart Cities: IoT technology embedded within city infrastructure continues to change the way energy, water, lighting, heating, ventilation, maintenance and security are supplied.
Along with our event partner Business Finland, our participants will be delivering thought-leading presentations, panel discussions, case studies and demonstrations beneficial to accelerating the adoption of the industrial internet. This is the second event in the Global Event Series.
Agenda
time
presentation
9:00am
Welcome: Industrial Internet Consortium and Business Finland
9:10
Global Event Series Intro
9:15
Industrial Internet Consortium Keynote: Role of Digitalization in the Energy and Industrial Revolutions

Simo Saynevirta, Vice President, Country Digital Lead, ABB Oy

9:40
Smart Cities, Energy Efficient Solutions Panel

Moderator: Ville Mickelsson, Director, Accenture Industry X.0
Michael Thomas, SAS Institute
Jouni Pylvänäinen, Technology Manager, Intelligent Power Grid, Elenia Oy
Kari Mäki, Research Manager, Smart Energy and Transport Solutions, VTT Technical Research Centre of Finland
Teppo Rantanen, Executive Director, City of Tampere
Soumya Gupta, Head of Verticals and Technical Support, Nokia

10:40
Networking Break: Snacks and Technology Demos
11:10
Nokia Keynote: Next Generation Services to Support Digital Transformation
11:40
Gold Sponsor Keynote: DIMECC
12:00pm
Lunch and Technology Demos
1:00
Partner Keynote: Business Finland
1:25
Keynote: How to Achieve a Truly Digital Plant / Refinery
1:50
Industry Panel: Security, Data Analytics & Connectivity in the Energy Sector

Moderator: Reiner Duwe, Sales Manager, EMEA, RTI
Marcellus Buchheit, President & CEO, Wibu-Systems USA
Dan Isaacs, Director Connected Systems, Xilinx
Shi-Wan Lin, Founder and CEO, Thingswise
Ekaterina Rudina, Sr. System Analyst, Kaspersky Lab
Przemek Tomczak, SVP IoT and Utilities, Kx Systems

3:00
Closing Comments: Industrial Internet Consortium