Helsinki Liaison Workshop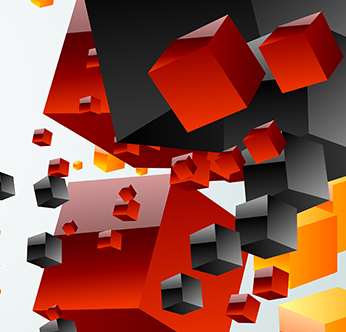 WHEN: May 24, 2018, 3:15-6:30pm
WHERE: Radisson Blu Seaside Hotel
Ruoholahdenranta 3
00180 Helsinki, Finland
+358 20 1234707
COST: Complimentary
CONTACT: [email protected]

Workshop Staff Coordinator: Cheryl Rocheleau, Sr. Marketing Manager, IIC
Building Industrial Internet Solutions with OSGi
Development of an Industrial Internet ecosystem requires a vibrant network of member companies, research organizations and liaison communities based on collaboration and an open culture. Since the Industrial Internet of Things (IIoT) is a main technology driver across most vertical industries, it's never been more important to join forces in developing requirements that become part of standardized specifications and open-source models.
OSGi technology and specifications deliver a vendor-independent, standards-based approach to modularizing Java software applications and infrastructure. Its proven services model enables app and infrastructure modules to communicate locally and distributed across the network. Capabilities include local and remote component management, support for pluggable protocols, device security, and dynamic functionality ensuring that OSGi based industrial internet systems can be easily updated and evolved today and in the future. 
The IIC Liaison Working Group and the OSGi Internet of Things Expert Group will work together to gather requirements for tailoring and extending OSGi specifications to address specific industrial internet scenarios.
Join members and guests of the Industrial Internet Consortium (IIC) and the OSGi Alliance for a joint workshop where we will explore:
Cross-industry and cross-protocol device connectivity on level of actors/sensors and IoT gateways
Support for application developers creating IoT services
Connecting devices and the interoperation with existing management systems and protocols
Virtualization of IoT services
Enabling and enforcing IoT end-to-end security
The challenges of remote maintenance and evolution of field-based applications
Speakers include thought leaders from the Industrial Internet Consortium, the OSGi Alliance, Huawei, Bosch Software Innovations, Fujitsu, Paremus and more.
AGENDA
time
presentation
Time
Presentation
2pm
Check-In/Registration
3:15pm
Welcome and Opening Remarks

Wael Diab, IIC Liaison Working Group Chair, IIC Technology Working Group Chair, IIC Steering Committee Secretary
Rouzbeh Farhoumand, Vice President, Americas, OSGi & Liaison Executive Committee Chair

3:20pm
IIC Overview and Role of Liaison Working Group

Wael Diab, IIC Liaison Working Group Chair, IIC Technology Working Group Chair, IIC Steering Committee Secretary

3:30pm
OSGi Introduction

OSGi Overview OSGi IoT Expert Group and OSGi Architecture OSGi IIoT Vision & Use Cases
4:30pm
Networking Coffee Break
4:45pm
Industrial Internet Consortium Introduction
Key Components to the IIRA Business Strategy and Solution Lifecycle

Jacques Durand, Chair IIC Business Strategy and Lifecycle Working Group, IIC Steering Committee Member

IIC Testbed Overview
5:30pm
Panel: Collaboration & the Way Forward. Potential discussion areas include, Security, Edge, Industrial AI & Analytics, I3C, Device Connectivity, 3rd party collaborations inc. oneM2M
6:15pm
Next Steps/Wrap-Ups and Actions

Wael Diab, IIC Liaison WG Chair, IIC Technology WG Chair, IIC Steering Committee Secretary
Kai Hackbarth, Chair & Evangelist, OSGi Residential Expert Group