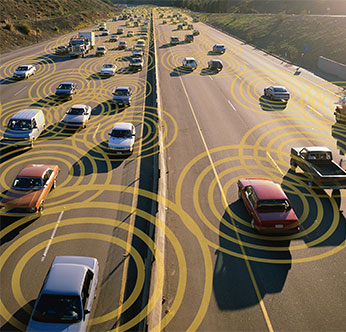 WHEN:Monday, May 13, 2019- Pre-event workshop
TIME: 9:00am - 4:00pm
WHERE:IoT World Santa Clara - Santa Clara
Convention Center, CA, USA
REGISTER:via IoT World Santa Clara –
30% discount for IIC members only found here
EMAIL:[email protected]
Follow us:@IIConsortium

Plan your trip to IOT World Santa Clara to include this Monday all-day Forum.
We are pleased to partner with IOT World Santa Clara to present Industrial Internet Consortium industry leaders in Intelligent Transport Systems from The Boeing Company, LHP Engineering Solutions, Real-Time Innovations (RTI), Xilinx and others from the transportation Industrial IoT (IIoT) end user community.
The agenda includes technology demonstrations, dynamic panel discussions and presentations from IIoT experts designing and driving innovations within their enterprises and among customers in autonomous and connected aeronautics, automotive and undersea vehicles, system trustworthiness, edge computing, connectivity, machine learning, secure Over-the-Air (OTA) updates, compute acceleration, automotive OS, new business models and where we are going from here.
Register above and subscribe to our newsletter to not miss anything!
Preliminary Agenda
TIME
PRESENTATION
PRESENTERS
9:00
Introduction

Kathy Walsh, VP of Marketing, Industrial Internet Consortium

9:05
A Market of Assured and Trustworthy Complex Cyber/Physical Systems

Robert Martin, Sr. Secure SW & Technology Principal Engineer, The MITRE Corporation

9:25
OTA Silicon update and Dynamic Function eXchange (DFX) for Automotive ECUs

Sandeep Dutta, CEO & Founder, System View Inc.

9:45
OTA infrastructure for semi-autonomous to autonomous systems

Kai Hackbarth, Evangelist, Bosch Software Innovations

10:05
Network Orchestration for Automotive Communication Lockdown

Dionis Teshler, CTO, GuardKnox

10:25
Deep Learning with Dynamic Function Exchange for Autonomous Vehicles

Dan Isaacs, Director Automotive Business Unit, Xilinx

10:45
Panel: Semi-autonomous and Autonomous Vehicle Secure Networking and Connectivity

Moderator: Dan Isaacs, Director Automotive Business Unit, Xilinx
Kai Hackbarth, Evangelist, Bosch Software Innovations
Robert Martin, Sr. Secure SW & Technology Principal Engineer, The MITRE Corporation
Sandeep Dutta, CEO & Founder, System View Inc.
Dionis Teshler, CTO, GuardKnox
Dr. Rajive Joshi, Principal Solutions Architect, RTI

11:45
Digital Twin for Transportation Industry

Shyam Nath, Enterprise Cloud Architect, Oracle

12:15
Lunch Break
1:00
IoT @ the Edge

David Nelson, Chief Strategist Cloud Computing, The Boeing Company

1:30
Connectivity Architecture for Highly Autonomous Vehicles

Dr. Rajive Joshi, Principal Solutions Architect, RTI

2:00
The Future Car as an Edge Device – Leveraging the Full Power of Telematics

Dr. James J. Hunt, CEO, aicas GmbH

2:20
The Machine Revolution – Technological, Business, and Cultural Impacts of Intelligent Transportation Systems

Sven Schrecker, Vice President and Chief Architect, Cyber Security, LHP Engineering Solutions

2:50
Panel: Practical Applications for Building Trustworthy Transportation Solutions

Moderator: Sven Schrecker, Vice President and Chief Architect, Cyber Security, LHP Engineering Solutions
Dr. James J. Hunt, CEO, aicas GmbH
Martin Soukup, Vice President of R&D, Connected Transport, Irdeto
Robert Martin, Sr. Secure SW & Technology Principal Engineer, The MITRE Corporation
Dr. Rajive Joshi, Principal Solutions Architect, RTI

4:00
Close