IoT Solutions World Congress 2022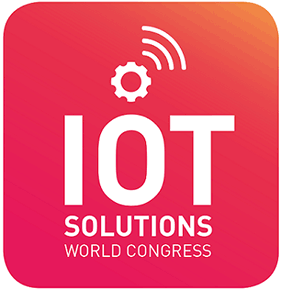 Join the Industry IoT Consortium and our Members at IoT Solutions World Congress!
WHEN:10-12 May, 2022
WHERE:Fira Barcelona, Gran Via Venue,
Barcelona, Spain
LOCATION:TBA
Visit the IoT Solutions World Congress
The Industry IoT Consortium and Fira Barcelona partner once again to present the IoT Solutions World Congress and our members and leaders are participating in many ways: Keynote presenters, Program Committee Members, Advisory Board Members, Member Pavilion and Independent Exhibitors and Testbeds.
IoT Solutions World Congress is co-located with Barcelona Cybersecurity Congress.
See passes and prices here.
The Industry IoT Consortium Member Pavilion
Again in 2022, a group of our members will exhibit in the Industry IoT Consortium Pavilion. This year's pavilion will include a theatre area, which will allow our members and guests to deliver thought leadership.
Below is a rendering of the 2019 pavilion. This year's pavilion will look similar.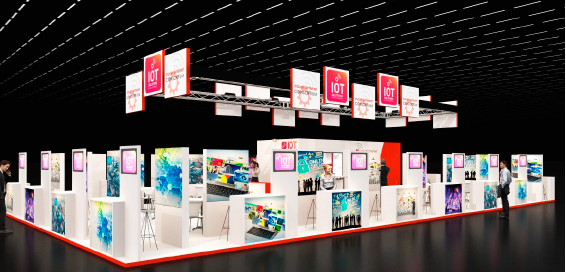 Members Speaking at the Congress
Many IoT thought leaders will be representing the Industry IoT Consortium from a wide variety of fields that includes manufacturing, energy, transportation and more. Visit the Congress agenda and full list of speakers for more details.
Call For Testbeds
The Call for Testbeds opens soon. Visit the IoTSWC site to stay updated.
Call For Papers
The Call for Papers submission period is now open and closes April 30. Visit the IoTSWC site for more info.
Exhibit And Sponsorship Opportunities
There are many opportunities available for you to get involved. Find more information on exhibiting here, and more information on sponsorship opportunities here.
IoT Solutions Awards
IOT Solutions Awards will recognize the most innovative and impactful projects that have been developed over the course of the year. For more information, click here.
Meet The Advisory Board
A committee of experts is leading and promoting the event. Members of this board include industry visionaries, technology experts and executives who are committed to accelerating awareness and deployment of Internet of Things technologies. Meet the Advisory Board.