Delivering Value With IIoT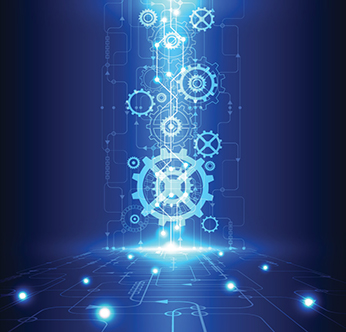 WHEN: February 8, 2018, 3:15-6:30pm
WHERE: Hyatt Regency Reston Hotel, 1800 Presidents Street, Reston, VA 20190
COST: Complimentary (Registration is recommended, but not required)
CONTACT: [email protected]
Workshop Staff Coordinator: Cheryl Rocheleau, Sr. Marketing Manager, IIC
Follow us: #IIConsortium


Delivering Value across Machine to Machine & Industrial IoT Sectors
The Industrial Internet of Things (IIoT) is a main technology driver behind smart cities, smart microgrids, intelligent urban water supply management, solar plant asset optimization, retail analytics, & eHealthcare. However, putting an "I.O." in front of "Things" is easier said, than done.
In most cases, integration of different technologies, processes, business, social, and regulation realms presents complicated security, privacy and interoperability challenges. Additionally, it involves connecting devices via your enterprise's own network, various other disparate networks, and requires connectivity across a multitude of options. The Industrial Internet Consortium and oneM2M are collaborating to accelerate the availability of these options.
Join members and guests of the Industrial Internet Consortium (IIC) and oneM2M for a joint workshop where we will explore:
Interoperability between emerging horizontal technologies that will enable scalability across vertical industries
How the IIC testbed program is helping to drive standards development and delivering insights into specific industry requirements
Complex challenges, best practices and reasonable expectations for short and long-term success
Speakers include thought leaders from the Industrial Internet Consortium, Huawei, oneM2M, InterDigital, Real-Time Innovations, SAP, and more.
Agenda:
time
presentation
3:15
Welcome & Opening Remarks

Wael Diab -- Senior Director, Huawei & IIC Liaison Working Group Chair
Josef Blanz -- Principal Engineer, Standards and Industry Organizations Group, Qualcomm & oneM2M Technical Plenary Vice-chair

3:30
oneM2M Overview and Positioning

Josef Blanz -- Principal Engineer, Standards and Industry Organizations Group, Qualcomm & oneM2M Technical Plenary Vice-chair & oneM2M Industrial Liaison Committee Chair

4:00
oneM2M IoT Use Cases

Ken Figueredo - IoT Strategy Industry Advisor, InterDigital
Sungchan Choi - Senior Researcher, IoT Platform Research Center, Korea Electronics Technology Institute (KETI)

4:15
IIC Testbed Program Overview
4:30
IIC Connectivity Framework

Rajive Joshi -- Principal Solution Architect - Real-Time Innovations (RTI), & IIC Connectivity Task Group Chair

4:45
Key Components to the IIRA

Mark Crawford – IIC Architecture Task Group Chair & Standards Strategist, SAP SE

5:00
BREAK -- Networking & Refreshments
5:15
oneM2M Architecture Comparison
5:30
IIAF & Role of Liaisons WG

Wael Diab -- Senior Director, Huawei & IIC Liaison Working Group Chair

5:40
Moderated Discussion on "The Way Forward"

Wael Diab -- Senior Director, Huawei & IIC Liaison Working Group Chair

Expert Panel: Jiaxin Yin, Ken Figueredo, Josef Blanz, Rouzbeh Faroumand, Joseph Fontaine
6:20
Next Steps & Wrap-up

Wael Diab -- Senior Director, Huawei & IIC Liaison Working Group Chair
Josef Blanz -- Principal Engineer, Standards and Industry Organizations Group, Qualcomm & oneM2M Technical Plenary Vice-chair & oneM2M Industrial Liaison Committee Chair