Actionable Intelligence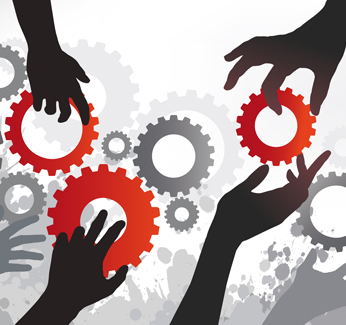 The IIC Resource Hub is a new interface to the IIoT industry knowledge and expertise developed collaboratively by the IIC. This knowledge and expertise is represented in our documents, testbed insights, toolkits, demos and relationships with standards and industry groups around the world.
On October 16, 2018, we launched a new interface to that library of knowledge and a web-based tool guiding users through the analysis and planning of their own IIoT project, referencing IIC resources and providing actionable intelligence.

The Resource Hub will:
Deliver essential industry resources intuitively through logical navigation and strategic tools
Offer a powerful tool to guide users through steps to analyze their own IIoT project
Enable users to understand the requirements and risks of their IIoT project
This new industry resource was launched on October 16, 2018 at IoT Solutions World Congress.
Resource Hub Elements include:
Body of Knowledge: Collaborative resources developed, tested and published by industry leaders. This includes testbed overviews and outcomes, Insight Reports, Documents within our Industrial Internet of Things Suite, maturity models and select white papers.
Explorers: The Project Explorer launched in October 2018 offers a web-based method for:

creating an assessment of an IoT project
scoping a solution and creating a mutual basis for communication between technical and business project stakeholders
directing a quantitative method for developing implementation, rollout and growth plans
Other Explorers, under development as web-based toolkits, will provide assistance with maturity modeling, security assessment and interoperability challenges.
Ecosystem Directory: This map of the IIoT Ecosystem categorizes IIoT experts, searchable by expertise.
There is nothing like the Resource Hub in the market now. Members of the IIC have spent the last four years developing these resources essential to the industry so project managers and system architects do not need to rely on intuition and prototyping in unchartered territory as they do today. The Resource Hub delivers those resources more easily, today for project planning and more as additional Explorers are developed. The Resource Hub also categorizes experts within the IIoT ecosystem by their products and services and so connects project planners with solution providers and end users who are further along in the maturity of their IIoT systems.
For more information on the Resource Hub, email
[email protected]
and read the
announcement
of the October 16, 2018 launch at
IOT Solutions World Congress.