---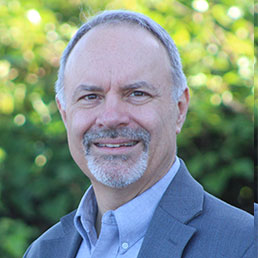 STAN SCHNEIDER
CEO, Real-Time Innovations, Inc.
Chair of the Industrial Internet Consortium Steering Committee Testbed Subcommittee

Stan Schneider is CEO at Real-Time Innovations (RTI), the privately-held Industrial Internet of Things communications platform company. RTI has extensive experience in all areas of the Industrial Internet, with 750+ projects that include applications in Energy (Grand Coulee dam, Siemens Wind Power, Toronto Hydro microgrids), Medical (GE Healthcare, BK Medical ultrasound, Harvard med device connectivity), Automotive (Audi, VW), Industrial (Schneider, Joy), and Transportation (Canadian air traffic control, Unmanned vehicles). Based on this leading architectural impact, RTI was recently named the #1 most influential company in the Industrial Internet of Things by Appinions as published in Forbes. Dr. Schneider holds a PhD in Electrical Engineering / Computer Science from Stanford University and has experience in embedded software, robotics, industrial systems, and communications.
---
CHRIS GREER
Senior Executive for Cyber Physical Systems, Director of the Smart Grid and Cyber-Physical Systems Program Office, and National Coordinator for Smart Grid Interoperability at the National Institute of Standards and Technology (NIST)
At NIST, Chris promotes the emergence of a globally interoperable Internet of Things and coordinates the development of a framework for smart grid interoperability. Prior to joining NIST, Chris served as Assistant Director for Information Technology R&D in the White House Office of Science and Technology Policy (OSTP) and Cybersecurity Liaison to the National Security Staff. His responsibilities there included networking and information technology research and development, cybersecurity, and digital scientific data access. He has also served as Director of the National Coordination Office for the Federal Networking and Information Technology Research and Development (NITRD) Program.
---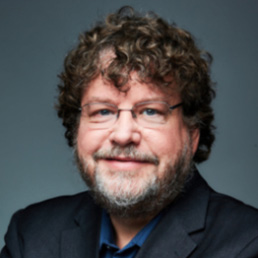 BOB MARTIN
Senior Principal Engineer, Cyber Security Partnerships, The MITRE Corporation; Member, Steering Committee, Industrial Internet Consortium
Bob Martin is a Senior Principal Engineer in Cyber Security Partnerships at MITRE. He has dedicated his career to solving some of the world's most difficult problems in systems and software engineering-including cybersecurity, application security and assurance, and establishing appropriate standards in these areas. He is actively contributing to or authoring 30 different standards within the ITU-T, ETSI, OMG, Open Group, and ISO on various aspects of cybersecurity and assurance. Bob's sponsor work spans across the seven Federal Funded Research and Development Centers that MITRE operates. Over the past 25 years Bob has utilized his expertise and experience in software quality and cybersecurity to help sponsors as well as to create and promote public international community initiatives such as SACM, SQAE, CVE, CAPEC, and CWE, which include large active vendor and research communities.
Bob is a frequently requested speaker on security and quality issues pertaining to software-based technology systems and has published numerous articles and presentations in this area. Prior to joining MITRE, Bob started his career designing and installing manufacturing control systems in Area 2 of Kodak Park and performing software integration and porting projects for both RPI and General Electric. Bob holds Bachelors and Masters degrees in electrical engineering from RPI and an MBA from Babson College.