---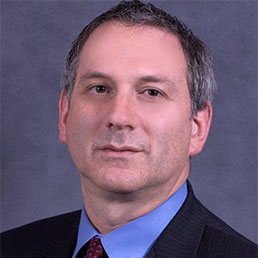 David Barnett
Vice President, Products & Markets, Real-Time Innovations, Inc.
David Barnett has over 25 years of experience in distributed, real-time and embedded systems. He joined RTI in 2005 and is responsible for the company's product roadmap, product marketing and market development. Prior to RTI, he was vice president of marketing at a real-time middleware startup that was acquired by Borland Software Corporation. He was also director of product marketing at Green Hills Software and Mentor Graphics and a senior product marketing manager at Wind River Systems. David began his career as a software engineering lead at the Lawrence Livermore National Laboratory (LLNL) where he was responsible for the design and implementation of several distributed real-time applications. David has BA in Computer Science from the University of California at Berkeley.
---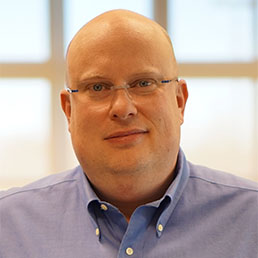 Patrik Boo
Global Product Manager, ABB
Patrik Boo has 19 years of experience in control systems engineering, specializing in customer service and service development. He holds a patent for the Cyber Security Analyzer used in ABB's popular Cyber Security Performance Services. Patrik is a graduate of the Chalmers University of Technology in Gothenburg, Sweden with a Bachelor's of Science degree in electrical engineering.
---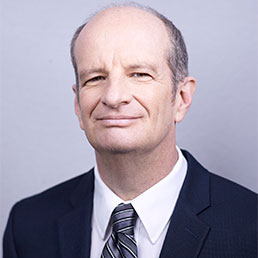 Marcellus Buchheit
Co-founder - Wibu-Systems AG, CEO - Wibu-Systems USA
Marcellus Buchheit was awarded his Master's degree in computer science by the University of Karlsruhe in 1989. As a professional computer scientist, Marcellus Buchheit knows professional software development inside out. He also has profound knowledge of encryption technology, Internet standards, hardware controls and Windows development (having authored a standard reference work in the field). As Regional Director at Microsoft, he monitored PC software trends and Internet standards between 1996 and 2004.
---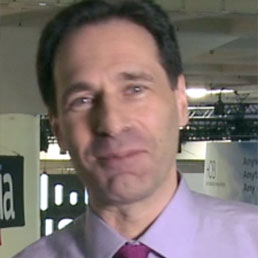 Francis Cianfrocca
Founder & Chief Scientist - Bayshore Networks
Francis Cianfrocca is the inventor of the Bayshore cybersecurity platforms. He is a recognized IoT industry visionary and evangelist, trusted by Fortune 100 CIOs and CSOs. He guides Bayshore's technology vision, provides critical strategic direction, directs our customer relationships, and inspires the executive and technical management teams.
A strong speaker and writer, Francis has developed a significant following on subjects relating to technology, cybersecurity, and national economic and security policy. He is a noted expert in the fields of data security, computer-language design, compiler implementation, network communications and large-scale distributed application architectures. He recently presented at the IoT World Forum, the Industrial Internet Consortium, the IoT Global Innovation Forum, the RSA Security Conference, OWASP, ATX Design News, Interop, and ICS-ISAC, among others.
Francis holds several issued and pending patents. He is a strong advocate for open source software development. He has created several widely used open projects, including the Ruby Net/LDAP library and the EventMachine high-speed network-event management system. In the 1990s Francis founded Heldenleben Corp., where he developed HeldenPort, the world's first compiler for a graphical 4GL, and Tempest Software Inc., a venture-backed middleware software company. He attended the Eastman School of Music and the University of Michigan. He is also a member of the 2000 class of Henry Crown Fellows at the Aspen Institute.

---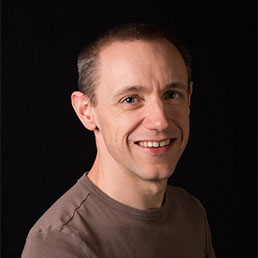 Hugo Fiennes
CEO and Co-Founder - Electric Imp
Hugo Fiennes is CEO and co-founder of Electric Imp, a global supplier of IoT Platform services for secure device connectivity and application enablement. Hugo is recognized worldwide as an innovations expert when it comes to building, securing and connecting useful things at mass scale. He began his career with development of hardware and software for early ARM-based computers in the late 1980s. After designing many MP3 players for Rio, Hugo led Apple's hardware team through the first four generations of the groundbreaking iPhone. Along with changing the way the world communicates and computes each day, Hugo also helped transform energy use as an early advisor to Google's Nest Labs, architecting the hardware for their first thermostat product, before starting Electric Imp in 2011. Hugo graduated first honors from University of Warwick in Coventry, England with a degree in computer systems engineering.

---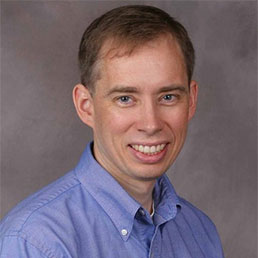 Steve Hanna
Senior Principal - Infineon Technologies
Steve Hanna is a Senior Principal at Infineon Technologies. He is an active member of the Industrial Internet Consortium's Security Working Group and a Liaison Representative from Trusted Computing Group, where he co-chairs the Embedded Systems Work Group and the Internet of Things Sub Group. Hanna is the author of several IETF and TCG standards and published papers, an inventor or co-inventor on 43 issued U.S. patents, and a regular speaker at industry events such as Interop and the RSA Conference. He holds a Bachelor's degree in Computer Science from Harvard University.

---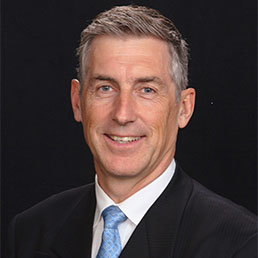 Jean-Pierre LeBlanc
Solutions Engineer - Lynx Software Technologies
Jean Pierre LeBlanc is responsible for developing IoT solutions at Lynx Software Technologies. Over the past 15 years, he has held a broad range of executive positions in public (Sun, SCO, Borland, Nokia, and Alcatel-Lucent) and private companies (Cellon, Esmertec, VirtualLogix, QIWI, Skinit and CDX) in the software and mobile marketplaces. Jean Pierre has been an innovator and change agent throughout his career having delivered many first-of-kind and market leading commercial products. He has expertise in leading small and global teams in delivering innovative reference architectures resulting in great quality software and products. Jean Pierre is a passionate software leader who enjoys creating compelling product vision but equally thrives on driving teams to deliver on it.
He is a global strategic thinker with proven start-up experience in the US, China, Switzerland, Finland, and France. He has been a pioneer in using virtualization to improve security and serve as basis for advanced software platforms in mobile, network and IoT environments. In the past 10 years he has been a committed entrepreneur leading product vision for a broad range of small startups ranging from e-commerce, IoT, payment solutions, digital marketing and banking.
He holds a Master's degree in Computer Engineering and Bachelor's degree in Engineering Management from the Royal Military College of Canada (RMC). He served as an Assistant Professor in the Computer Engineering department at RMC and was a lecturer in the Information System department of UCSC. An avid sportsman, Jean Pierre loves playing ice hockey and broad range of other sports including triathlon, biking, tennis, golfing and skiing.
---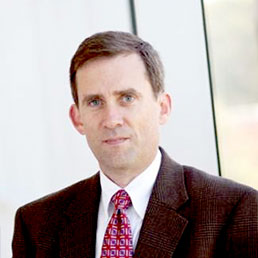 Jeff Lund
Senior Director, Product Line Management, Industrial IT Division - Belden, Inc
Co-Chair, Marketing Working Group – Industrial Internet Consortium
Jeff Lund is the senior director of product line management in Belden's industrial IT group. He is responsible for Belden's vision and product initiatives related to the Industrial Internet of Things as well as for coordinating and driving cyber security and wireless product direction across Belden industrial IT product groups. He also serves as Belden's primary representative at the Industrial Internet Consortium, where he is co-chair of the marketing working group. Jeff has over 20 years of Industrial IoT experience working with manufacturers and integrators to add intelligence and networking to devices for industrial, building automation, transportation system and smart grid use. Jeff has a MBA from Wharton and a B.Sc. in Electrical and Computer Engineering from the University of California.

---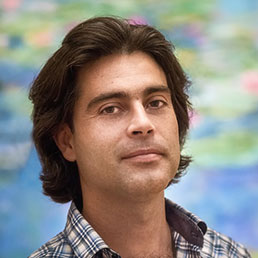 Dr. Jesus Molina
Security Consultant - Fujitsu and
Co-Chair, Security Working Group - Industrial Internet Consortium
Jesus Molina is a leading security expert in IoT and industrial security. He represents Fujitsu as co-chair at the Security Working Group for the Industrial Internet Consortium. Jesus has presented on offensive and defensive security technologies at top security conferences, including Blackhat, Defcon Security, Usenix Security, and IEEE Security, and his research has been featured in publications including Wired and The Register. He also has dozen of patents published covering a wide range of security technologies, from e-commerce to virtualization. Jesus holds a M.S. and a Ph.D from the University of Maryland.

---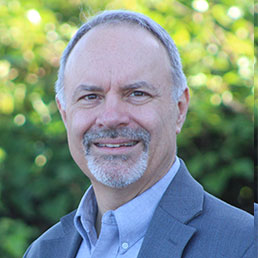 Dr. Stan Schneider
CEO - Real-Time Innovations, Inc. and
Steering Committee Member - Industrial Internet Consortium
Stan Schneider is CEO at Real-Time Innovations (RTI), the privately-held Industrial Internet of Things communications platform company. RTI has extensive experience in all areas of the Industrial Internet, with 750+ projects that include applications in Energy (Grand Coulee dam, Siemens Wind Power, Toronto Hydro microgrids), Medical (GE Healthcare, BK Medical ultrasound, Harvard med device connectivity), Automotive (Audi, VW), Industrial (Schneider, Joy), and Transportation (Canadian air traffic control, Unmanned vehicles). Based on this leading architectural impact, RTI was recently named the #1 most influential company in the Industrial Internet of Things by Appinions as published in Forbes.
Dr. Schneider holds a PhD in Electrical Engineering / Computer Science from Stanford University and has experience in embedded software, robotics, industrial systems, and communications.

---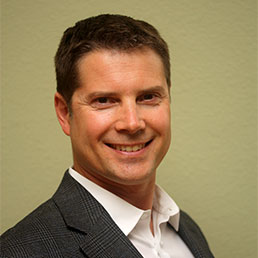 Sven Schrecker
Chief Architect, IoT Security Solutions - Intel
Co-Chair, Security Working Group - Industrial Internet Consortium
Sven Schrecker is the Chief Architect for Intel's IoT Security Solutions Group. He is responsible for open, standards-based platforms to enable end-to-end security across both existing (brown field) and new (green field) technologies, leveraging hardware and software solutions to demonstrably increase security focused at Embedded and Industrial deployments. He is also the co-chair of the Security Working Group for the Industrial Internet Consortium, founded by Intel, Cisco, AT&T, IBM, and GE. He is listed as an inventor on over three dozen security-related patents either pending or granted.

---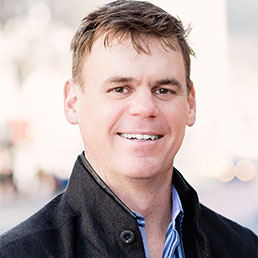 Rod Schultz
VP of Product - Rubicon Labs
Rod is VP of Product at Rubicon Labs. Prior to Rubicon Labs, he worked on security at Cisco, Apple, and Adobe. At Cisco he designed protocols and security for wide-area networking, mobile IP, and data protection. Rod joined Apple as a senior software engineer and an early member of the FairPlay team. He worked on DRM used to protect music and video for Quicktime and iTunes on iPod, Mac, iPhone, and AppleTV. That led to a technical lead engineering position at Adobe, where he helped architect and develop product for Primetime DRM, which provides protection for video content across a complex set of devices, platforms, and distributors.
Rod holds a BS in Applied Computer Science from the University of North Carolina and a Certificate of Excellence in Business from UC Berkeley. He holds five patents with several more pending.

---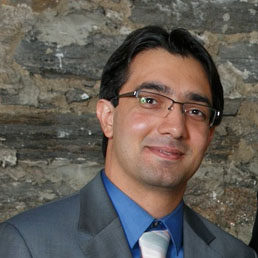 Dr. Hamed Soroush
Research Security Engineer - Real-Time Innovations
Co-Chair, Security Working Group - Industrial Internet Consortium
Dr. Hamed Soroush, is a Research Security Engineer at Real-Time Innovations (RTI). His expertise spans areas including security, privacy, forensics, networking and critical cyber-physical systems. He currently co-chairs the IIC Security Working group. As a leading member of the RTI Security Team, he has been involved in development and implementation of the security specification for the Data Distribution Service (DDS) standardized by the OMG. >Dr. Soroush holds a Ph.D. in Computer Science from the University of Massachusetts, Amherst and a Master's degree in Information Networking from Carnegie Mellon University. Prior to joining RTI in 2014, he was a faculty member at the University of Virginia.

---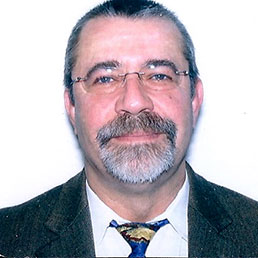 Dean Weber
Chief Technology Officer - Mocana Corporation
With over 30 years of security experience, Dean leads Mocana as CTO after serving as a director at CSC, CTO at Applied Identity and Chief Security Architect at Teros. He led solution deployments at TruSecure/ICSA Labs and worked in physical and electronic security in the US Navy.
---