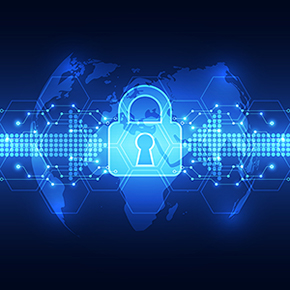 Driving Secured Digital Transformation in Energy & Utilities
WHEN: May 10, 2018 - 8:30am to 4:00pm CST
WHERE: Mystic Lake Event and Conference Center,
2400 Mystic Park Blvd,
Prior Lake, MN 55372
WHO: Open to the public
HOSTS: Entrust Datacard & Industrial Internet Consortium
COST: Complimentary, PRE-REGISTRATION IS REQUIRED
CONTACT: [email protected]

Follow us: @IIConsortium

Protecting distributed devices and related systems requires careful planning and resilient solutions
The power of the industrial Internet of Things (IoT) gives energy and utility companies much more control over operations. IoT enables them to take advantage of powerful solutions for cost-savings, decision-making, and business-enhancing. But with big benefits come big risks.
The number of digital devices and active components present in energy and utilities infrastructures provides an irresistible target for cyber-attacks. Security threats are persistent and rapidly evolving. Industrial Internet environments must incorporate sound security practices based on enterprise-grade encryption technologies. Addressing these security challenges is critical to success.
Join thought leaders the Industrial Internet Consortium and Entrust Datacard for an educational forum where we will discuss emerging trends and techniques to combat cyber threats.
---
Preliminary agenda
time
presentation
8:30-9:30am
Check-in & Breakfast
9:30am

Introductions & Kickoff

Josh Jabs, VP. Office of the CTO and GM IoT Solutions, Entrust Datacard

9:45am

Welcome Address

Todd Wilkinson, President and CEO, Entrust Datacard

10:00am

Opening Keynote

Richard Soley, Executive Director, Industrial Internet Consortium

10:30am
Speaker TBD
11:00am
Break

11:15am

ioTrust by Entrust Datacard

Ranjeet Khanna, Director Product Management – IoT and Embedded Security, Entrust Datacard Inc.

11:45am
Speaker TBD: IIoT Security Case Study – EDC/IIC member or customer
12:15pm
Lunch & Demos
1:30pm
Panel Session
2:15pm
Speaker TBD
2:45pm
Break, Networking & Demo
3:15pm
Panel Session
4:00pm
Closing/Wrap-Up