Smart Logistics Challenge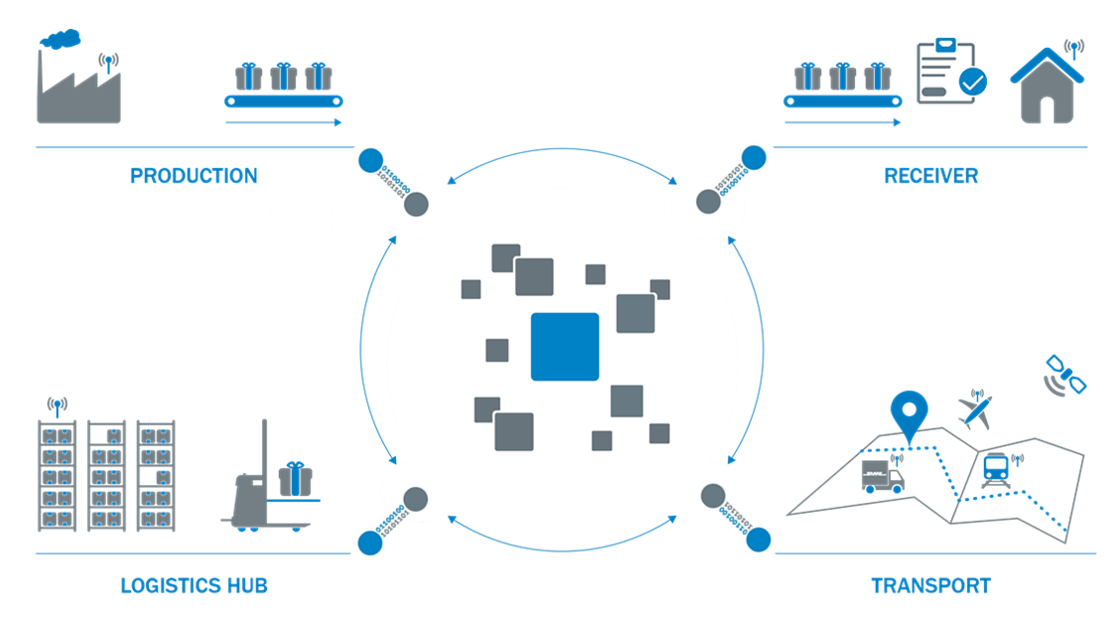 The Smart Logistics Challenge is designed to help advance the digitalization of the logistics industry.
The Challenge
From the start of its journey to its destination, a package or item moves through three major parties successively, from sender (product supplier), to forwarder to receiver (end customer).
Today, the related data is interchanged manually and the process digitalization stops at the company boundary in the local ecosystem. The digital data often lag behind the physical transport. However, there are key barriers for building up the consistent digital collaboration along the supply chain:
The IT interfaces between companies, even in one company, are varied, because there is no uniform, convinced and intuitive technical solution for all partners.
Companies have lack of trust to share their own sensible data using public network.
For efficiency reasons, supply chain partners are seeking easy data interchange, maximum real time transparency and seamless interoperability of their individual digital ecosystems.
The Goal
The industrial internet, or Industrial IoT, provides the foundation for the next generation of smart, sensor-based, connected logistics solutions. Trust technologies such as distributed ledgers and other approaches enable secure and decentralized data-exchange between IoT-enabled participants of the value chain, such as logistics management, supply chain management platforms and ERP systems.
The goal of the Smart Logistics challenge is to develop and implement a technical solution for trusted data interchange for the horizontal supply chain collaboration to realize defined use cases. The Challenge strives for the transparent, reliable and secure transfer of data between supply chain participants. The Challenge use cases are in the area of automatic goods handover process in the first and last mile of the horizontal supply chain:
Service Performance Reporting - analysis and visualization of KPIs for logistics services from different point of views;
Clearing Process - building up trusted and uniform database and evidences for horizontal supply chain participants;
Enhancement of Efficiency – enabling more precisely and quickly identifying problematic issues and suitable reactions.
The results of the Challenge will be collaboratively developed solutions that provide real value-add to the logistics industry and its customers, based on direct user feedback and field trials, fostered by an ecosystem aimed at jointly bringing new solutions to market.