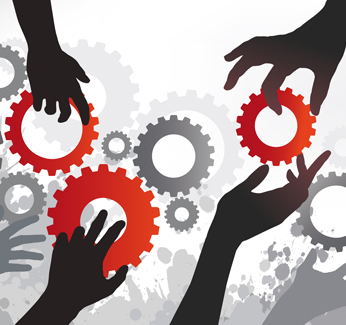 The Industrial Internet Consortium Steering Committee has nine members (plus the Executive Director, ex-officio), each of whom is affiliated with an Industrial Internet Consortium member company. Seats held by Contributing Members consist of four-year terms; these seats are currently held by Dell EMC, Huawei, Microsoft and Purdue.
The remaining Steering Committee seats are for two-year term and consist of two representatives from large industry members, one representative from small industry, and one representative from academia, nonprofit and government members. In the 2017-2018 election and beyond, seats up for election will be for two-year terms. Seats are filled by a vote of the members within each level, with the exception of the Contributing Member which is a four-year term voted on by the Founding and Contributing Members.
SEATS & ELECTIONS
---
MEMBERS
4
Contributing Members
2
Large industry members
1
Small industry members
1
Academia or nonprofit member
---
responsibilities
The role of the Steering Committee includes, but is not limited to, fiscal oversight, setting up subgroups as appropriate, including but not limited to research selection, testbed creation and defining standards requirements and priorities. The Steering Committee functions like a Board.
---
CREATE WORKING GROUPS THAT:
Consider research proposals and grant funding from government funds
Prioritize and develop requirements for standards
Make decisions on publications (white papers, etc.)
Define and manage the rules
And other items as required
---
Steering Committee
Secretary
Steering Committee Alternates