The Industrial Internet Consortium®:
A global nonprofit partnership of industry,
government and academia
The Industrial Internet Consortium (IIC) was founded in March 2014 to bring together the organizations and technologies necessary to accelerate growth of the Industrial Internet by identifying, assembling and promoting best practices. Membership includes small and large technology innovators, vertical market leaders, researchers, universities and governments.
This goal of the IIC is to:
Drive innovation through the creation of new industry use cases and testbeds for real-world applications;
Define and develop the reference architecture and frameworks necessary for interoperability
Influence the global development standards process for internet and industrial systems;
Facilitate open forums to share and exchange real-world ideas, practices, lessons, and insights;
Build confidence around new and innovative approaches to security.
Membership is open to those interested in advancing the implementation of the Industrial Internet. Download the one-page overview, the Fact Sheet or visit the Become a Member page for more information.
The Industrial Internet Consortium ("IIC") is a trademark of the Object Management Group®, Inc. (OMG®), a not-for-profit 501(c)(6) tax-exempt organization.
IIC Overview: An interview with Dr. Richard Soley, Executive Director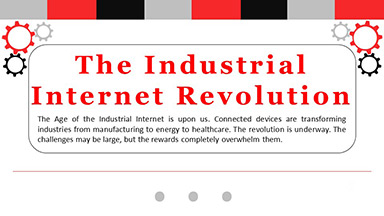 Click on the image above to view the infographic