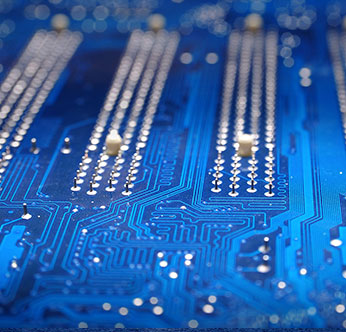 The Technology Working Group focuses on the coordination of the technical work that is necessary to build and enable the Industrial Internet architecture, frameworks, standards and technologies. This Working Group oversees the work of several smaller teams which are collectively working on focused deliverables. Those Task Groups are briefly described below.
CO-CHAIRED BY:

• Wael William Diab, Huawei Technologies Co., Ltd.
• K. Eric Harper, ABB
• Shi-Wan Lin, Thingswise, LLC

The Architecture Task Group has authored a framework for expressing the reference architecture(s) of the Industrial Internet. This Industrial Internet Reference Architecture, published as a working technical report to be updated as its constructs are applied, enables the construction of open architecture on which to build ecosystems for innovative products. Co-chair: Shi-Wan Lin, Thingswise, LLC

The Connectivity Task Group is responsible for connectivity aspects of the Industrial Internet Reference Architecture and has published the Industrial Internet Connectivity Framework technical report on February 28, 2017. Co-chairs: Paul Didier, Cisco; Dr. Rajive Joshi, Real-Time Innovations (RTI), @RajiveJoshi

The Distributed Data Interoperability and Management (DDIM) Task Group works to define the properties of a data service framework for the Industrial Internet. Its purpose is to provide a ubiquitous data-sharing integration framework for all architecture elements defined by the Technology Working Group. Co-chair: Brett Murphy, Real-Time Innovations (RTI)

The Edge Computing Task Group identifies and evaluates standards, practices, deployment models and characteristics best suited for addressing the IIoT space from a holistic perspective, highlighting gaps where needed. Co-chairs: Todd Edmunds, Cisco, @ToddEdmunds; Mitch Tseng, Ph.D., Huawei Technologies Co., Ltd.

The Industrial Artificial Intelligence Task Group defines the properties of realizable, comprehensive analytical techniques and methods for deriving meaning from, and adding value to, industrial internet systems utilizing both data in motion and at rest. Co-chairs: Wael William Diab, Huawei Technologies Co., Ltd.; K. Eric Harper, ABB; William Sobel, VIMANA

The Innovation Task Group offers a stage for researcher communities and start-ups to present or demo the innovations to our members, where potential connection and collaboration could happen to accelerate the innovated technology and benefits for the members and the whole world. Co-chair: Mitch Tseng, Ph.D., Huawei Technologies Co., Ltd.

The Interoperability Task Group will define and develop requirements and recommendations to address the issue of interoperability for Industrial Internet Systems. Co-chair: Shyam Varan Nath, GE Digital, @Shyamvaran

The IT/OT Task Group works towards describing the goals and challenges and developing the best practices related to technology deployed at the IT/OT boundary as the industrial organizations embark on their Digital journey.

The Networking Task Group Group is identifying and analyzing requirements, trends and technologies for various usage scenarios across industrial verticals for OSI layers 1, 2 and 3 in the context of IIoT. Co-chairs: Jan Höller, Ericsson; David Lou, Huawei Technologies Co., Ltd.

The Vocabulary Task Group has created a common and reusable vocabulary of terms as they apply to specific Industrial Internet Consortium outputs. This vocabulary will be used in all published Industrial Internet Consortium documents to ensure consistent terminology. Co-chair: Anish Karmarkar, Oracle, @AnishKarmarkar

On March 22, 2017, the Technology Working Group hosted a workshop with the National Institute of Standards and Technology (NIST). Sample presentations from that workshop are available below. For more information about the workshop or the Technology Working Group, please send an email to [email protected].