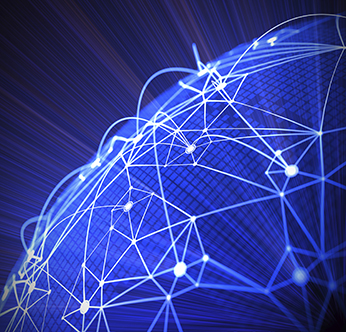 We are pleased to announce the publication of the Industrial Internet of Things Connectivity Framework. The IIoT Connectivity Framework (IICF):
Maps the rich landscape of IIoT connectivity
Clarifies the IIoT connectivity stack
Offers an assessment template for evaluating and categorizing any connectivity technology and determining its suitability for the system at hand
Defines a connectivity reference architecture for data sharing and criteria for core connectivity standards
Provides a catalog of IIoT connectivity standards and applies the criteria to help identify the potential core connectivity standards and usage examples for non-overlapping system aspects
The overarching goal of the IICF is to help practitioners unlock data in isolated systems, enable data sharing and interoperability between previously closed components and subsystems (brownfield) and to accelerate the development of new applications (greenfield) within and across industries.
The IICF defines a reference architecture for opening up data otherwise locked in a plethora of domain-specific connectivity technologies used in IIoT systems, by using gateways to one of a few core connectivity standards that can provide syntactic interoperability without compromising the fidelity of the functional and non-functional aspects of the domain-specific technology.
The IICF is a product of the Industrial Internet Consortium Connectivity Task Group, co-chaired by Dr. Rajive Joshi (Real-Time Innovations) and Paul Didier (Cisco). In addition to authors Dr. Joshi and Mr. Didier, a substantial portion of material content was authored by Jaime Jimenez (Ericsson) and Timothy Carey (Nokia). In addition, the following members have contributed valuable ideas and feedback that significantly improved the content and quality of the IICF:
Bob Gessel, Ericsson
Tony Hodgson, Synapse Wireless
Matthew Gilmore, Itron
Edward Eckert, Itron
Aron Semle, Kepware
Jeff Lund, Belden
Cliff Faurer, Enterprise Web
Christoph Gericke, Harting
Norman Finn, Cisco
Kevin White, Distrix
Mark Crawford, SAP SE
Shi-Wan Lin, Thingswise
Aravind Parandhaman, NEC
---
Stefan Schönegger, BR Automation
Tom Rutt, Fujitsu
Jiyhe Lee, Samsung
Farooq Bari, AT&T
Gerardo Pardo-Castellote, Real-Time Innovations (RTI)
Stan Schneider, Real-Time Innovations (RTI)
Reinier Torenbeek, Real-Time Innovations (RTI)
Brett Murphy, Real-Time Innovations (RTI)
Jeff Harding, ABB
Eric Harper, ABB
Brad Miller, GE Global Research
Marcellus Buchheit, Wibu-Systems
Download PDF IICF FAQ Webinars Resource Hub
In the news:
Have questions or comments about the IICF? Email us here.