Biographies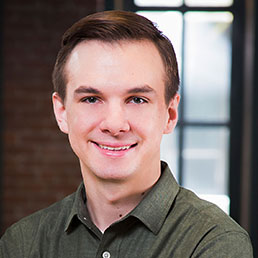 Calum Barnes - Xively Product Owner - LogMeIn
Calum Barnes is a Product Owner for Xively by LogMeIn. Calum has been working on building the Internet of Things for over 5 years. From connected device startups to horizontal platforms he has built multiple pieces of the puzzle. He has lead the implementation of multiple large scale IoT projects form home automation to large scale industrial integrations. Calum is currently using his expertise to help build Xively's IoT Platform. Xively is platform that tries to solve the hardest parts of IoT and IIoT projects
---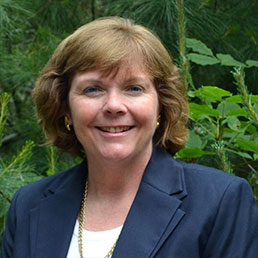 Lynne Canavan - Vice President, Program Management - Industrial Internet Consortium
Lynne Canavan is Vice President, Program Management at the Industrial Internet Consortium and is responsible for the development, marketing and day-to-day management of the Consortium. Prior to joining the Industrial Internet Consortium, Lynne was with IBM for 17 years. Most recently, she was Senior Marketing Manager with IBM Global Alliances, where she directed and developed programs to grow IBM's business with its largest business partners including Oracle, Avaya, Schneider Electric, Siemens, and Johnson Controls. Lynne represented IBM on the Green Sigma Coalition and also ran the first Smarter Buildings track at the Chairman-led Smarter Cities Rio event. Lynne is CA-AM certified by the Association of Strategic Alliance Professionals and graduated summa cum laude with a B.S. in Management from the University of Massachusetts. She is married with two children and is an active volunteer with youth organizations in her community. Follow Lynne on Twitter, @lfcanavan.
---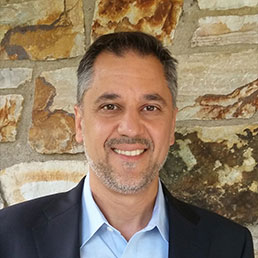 Dave Duggal - Founder & Managing Director - EnterpriseWeb 
Dave founded EnterpriseWeb LLC (www.enterpriseweb.com) in 2009. EnterpriseWeb® is an application platform for dynamic, data-driven applications and processes. Dave is a proven business leader who has made a career of building, growing and turning around companies over the last twenty-five years. The outspoken entrepreneur has been interviewed on Dateline NBC and presented at TED6. Dave is a proponent of next generation 'smart' business processes. He is co-inventor of the patented EnterpriseWeb technology and is the author of several academic papers on web-style software architecture. In addition, Dave is regularly published and interviewed in industry journals and books, and is a popular speaker at tech conferences. Dave is a member of the Object Management Group (OMG), the Industrial Internet Consortium, The TM Forum (TMF), Software & Information Industry Association (SIIA), and the Workflow Management Coalition (WFMC).
---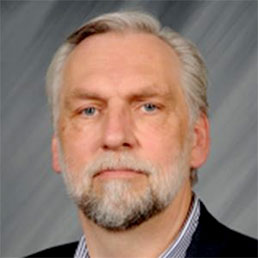 Greg Gorbach - Vice President, Information-Driven Manufacturing - ARC Advisory Group
Greg spearheads ARC's transformative technologies for industry initiatives, including Analytics and Big Data, Cloud Computing, Mobility, and Industrial Internet of Things.
Greg is an acknowledged industry leader in the digital transformation of industrial companies and the Industrial Internet of Things (IIoT). He is also knowledgeable about Operations Management and MES, and ERP and PLM software, especially in their interplay with plant systems. He provides clients in a number of manufacturing vertical markets with strategic advice in transforming manufacturing operations.
Greg has been with ARC since 1998. Prior to ARC, Greg has experience in manufacturing, industrial automation, and industrial software companies. He brings over 20 years of hands-on experience to ARC, with direct experience within manufacturing organizations, as well as extensive experience with suppliers to manufacturers.
Greg's education includes a BSEE and an MBA. He blogs frequently at www.industrial-iot.com.  
---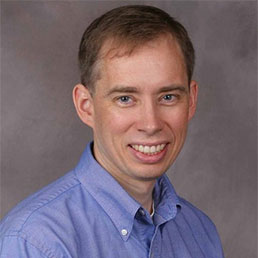 Steve Hanna - Senior Principal - Infineon Technologies
Steve Hanna is a Senior Principal at Infineon Technologies. He is co-chair of the Internet of Things Sub Group in the Trusted Computing Group and a member of the Security Area Directorate in the Internet Engineering Task Force. Hanna has previously participated in other networking and security standards groups such as the Open Group and OASIS. He is the author of several IETF and TCG standards and published papers, an inventor or co-inventor on 43 issued U.S. patents, and a regular speaker at industry events such as Interop and the RSA Conference. He holds a Bachelor's degree in Computer Science from Harvard University.
---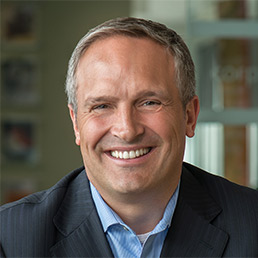 Howard Heppelmann, Divisional VP and General Manager, Connected Product Management Segment - PTC
Howard Heppelmann is Divisional VP and General Manager at PTC where he is responsible for the business strategy and P&L of PTC's Connected Product Management (CPM) Segment. The CPM Segment is responsible for developing and delivering out-of-the-box and cloud ready IoT offerings that help companies transform the way they create, connect, operate, service and commercialize smart, connected products.
Howard's previous roles include General Manager of PTC's Service Lifecycle Management Segment and General Manager of PTC's ThingWorx IoT Segment. He has worked in the manufacturing industry since 1990 and has extensive experience leveraging digital product information to transform product development, manufacturing, supply chain and service related business processes.
Howard is a regular participant at industry seminars where he has presented on important topics such as the Internet of Things, service lifecycle management, product lifecycle management, product regulatory compliance, supply chain management and product development best practices in both discrete manufacturing and retail. He has been published and quoted in the Wall Street Journal, Forbes and numerous other business and trade publications.
Howard earned degrees in Economics and International Studies from Macalester College in St. Paul Minnesota.
---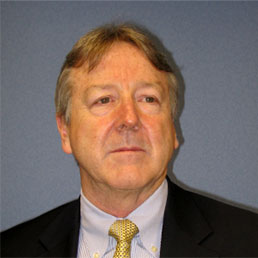 Steve Jennis - Sr. VP, Corporate Development - PrismTech
Steve was recently identified in Forbes Magazine as one of the 'Top 10 Most Influential Execs in IoT today'. He identified the potential of the IoT back in early 2012 and has been active ever since in ensuring PrismTech's strategy, product vision, business development and marketing activities are fully-aligned with the emerging IIoT opportunity.
Steve has been involved in enabling technologies for real-time, distributed systems for over a decade and has logged over 25 years in the IT industry overall, starting his career with Texas Instruments and progressing to Division Manager there before helping establish PrismTech.
He is an investor, board member, and a SVP at PrismTech Group and their most senior executive in the USA. PrismTech is one of the foremost suppliers of standards-based (DDS) real-time middleware, with its OpenSplice and Vortex products together having hundreds of contract customers and over 50,000 downloads of the open-source implementation.

---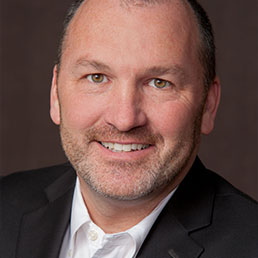 Dan Potter - Chief Marketing Officer - Datawatch
Dan Potter is the Chief Marketing Officer at Datawatch Corporation. In this role, Dan leads the product marketing and go-to-market strategy for Datawatch. Prior to Datawatch, Dan held senior roles at IBM, Oracle, Progress Software and Attunity, where he was responsible for identifying and launching solutions across a variety of emerging markets, including cloud computing, visual data discovery, real-time data streaming, federated data and e-commerce.
---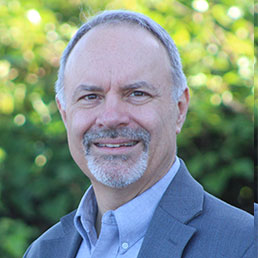 Stan Schneider - CEO - Real-Time Innovations
Stan Schneider is CEO of Real-Time Innovations (RTI), the Industrial Internet of Things connectivity platform company. RTI is the largest embedded middleware vendor, with an extensive footprint in all areas of the Industrial Internet of Things, including Energy, Medical, Automotive, Transportation, Defense, and Industrial Control. Appinions recently named RTI the "most influential" company in the Industrial Internet of Things.
Stan is the small company representative on the Industrial Internet Consortium Steering Committee. He also serves on the advisory boards for Smart Industry and IoT Solutions World Congress. Embedded Computing Design Magazine presented Stan the Top Embedded Innovator Award for 2015.
Stan holds a BS and MS from the University of Michigan and a PhD in Electrical Engineering and Computer Science from Stanford.
---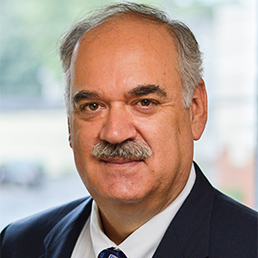 Dr. Richard Soley - Executive Director - Industrial Internet Consortium
Dr. Richard Mark Soley is Executive Director of the Industrial Internet Consortium and is responsible for the vision and direction of the organization. In addition to this role, Dr. Soley is Chairman and CEO of the Object Management Group (OMG®) - an international, nonprofit computer industry standards consortium -- and Executive Director of the Cloud Standards Customer Council - an end-user advocacy group.
Previously, Dr. Soley was a cofounder and former Chairman/CEO of A. I. Architects, Inc., maker of the 386 HummingBoard and other PC and workstation hardware and software. Prior to that, he consulted for various technology companies and venture firms on matters pertaining to software investment opportunities. Dr. Soley has also consulted for IBM, Motorola, PictureTel, Texas Instruments, Gold Hill Computer and others.
A native of Baltimore, Maryland, U.S.A., Dr. Soley holds bachelor's, master's and doctoral degrees in Computer Science and Engineering from the Massachusetts Institute of Technology.
---