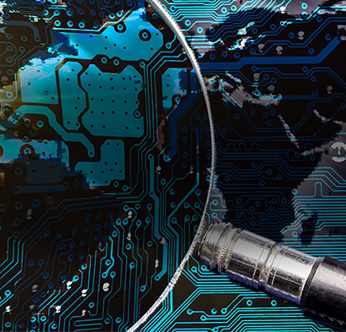 Sign up Here for IoT Security Maturity Model Training
Your IoT systems need to be secure, especially in industrial settings where the system can change the physical world, possibly risking life, limb, and the environment. But you don't want to over-invest. That's where the Security Maturity Model (SMM) comes in. It helps you determine your understanding of security needs and prioritize the right places.
Security threats are a critical challenge for businesses across all industries, especially those applying Industrial IoT or undergoing Digital Transformation. Of course, your system needs to be secure, but you must spend your time and money in the right places. Recognition of that increases your "security maturity."
The Industry IoT Consortium (IIC) has developed a pioneering, comprehensive security maturity assessment model covering governance, enablement, and hardening. The links to the left provide many resources for learning about security maturity.
I
oT Security Maturity Model Fundamentals Course (1/2 Day)
Offered free online! Use the promo code below.
The course teaches the fundamentals of security maturity modeling. It is divided into modules; there are several short videos, case studies and exercises. Three sample practices are detailed to help you understand what security maturity modeling is and how to apply it.
Once 70% of the knowledge check is passed, you will receive a certificate indicating you have acquired this knowledge. You will have the option of being listed in the IIC SMM directory.
Current Specials for Fundamentals Course
| | | |
| --- | --- | --- |
| Discount | Code | Link to Training |
| 100% | %IICSMM2023! | View |
IoT Security Maturity Model Advanced Course (1/2 Day)
Instructor-led course, free for members and US $495 for non-members
Prerequisite: you must have passed the knowledge quiz from the Fundamentals course.
The advanced course discusses:
Governance: strategy and governance, risk assessment, supply chain and dependencies management
Enablement: identity and access management, asset protection, and data protection
Hardening: patch management, situation awareness, event and incident response, continuity of operations
It covers all 18 IoT SMM practices that may be executed to improve your organization's security maturity.
With your instructors and peers in a small group setting, you will use a scenario to create a SMM target and then perform a mock assessment to identify any gaps. You will then present the results back to the class. You will have the opportunity to interact with the instructors, ask questions, and explore various aspects of the SMM.
After the course, and upon making the final presentation, you will receive a certificate indicating you have acquired this knowledge, and you can be listed in the IIC SMM directory.
Sign up here to be notified of the next course.
The SMM Certification Program
The cost will be $3,000 to IIC members and US $10,000 to non-members.
(The Security Maturity Model Certification Program is presently a pilot. During this period, all fees will be waived.)
Prerequisites: you must pass the two SMM courses and the materials needed to evaluate competency. (There are also legal requirements around accepting the conditions of the program and an NDA between you and the examiners.)
This program certifies that an individual has demonstrated to the Industry IoT Consortium experts they can perform SMM assessments.
Certified SMM Assessors will have a competitive edge; the SMM Certification enhances their credentials. You will receive an SMM assessment badge for your professional profile while participating in the program and active certification. You will be reassessed periodically or after a new major SMM update.
Those seeking a vendor to perform an assessment will choose from several certified assessment companies or individuals. Your company may choose to be added to the SMM Certification Program page.
The Security Maturity Model Certification Program is presently a pilot. During this period, all fees will be waived.
Disclaimer:
The Security Maturity Model ("SMM") helps companies assess whether their security measures meet their security needs and thereby avoid overinvestment or underinvestment in security. Because it applies general principles to specific facts in a rapidly changing environment, it should be used as one of several tools to assess security and cannot be guaranteed. Therefore, THE SMM IS PROVIDED AS-IS AND OMG DISCLAIMS ALL WARRANTIES AND REPRESENTATIONS, EXPRESS OR IMPLIED. WITHOUT LIMITING THE FOREGOING, NEITHER OMG NOR ANY CONTRIBUTORS TO THE SMM (I) WARRANT THAT THE SMM WILL MEET YOUR NEEDS OR PROVIDE ACCURATE MEASUREMENTS OR RECOMMENDATIONS, OR (II) SHALL HAVE ANY RESPONSIBILITY OR LIABILITY FOR THE APPLICATION OR USE OF THE SMM. YOU WAIVE ALL CLAIMS FOR LOSS OR DAMAGE.