IIC Foundational Documents Represent the Definitive Business & Technology Perspectives in the IIoT Industry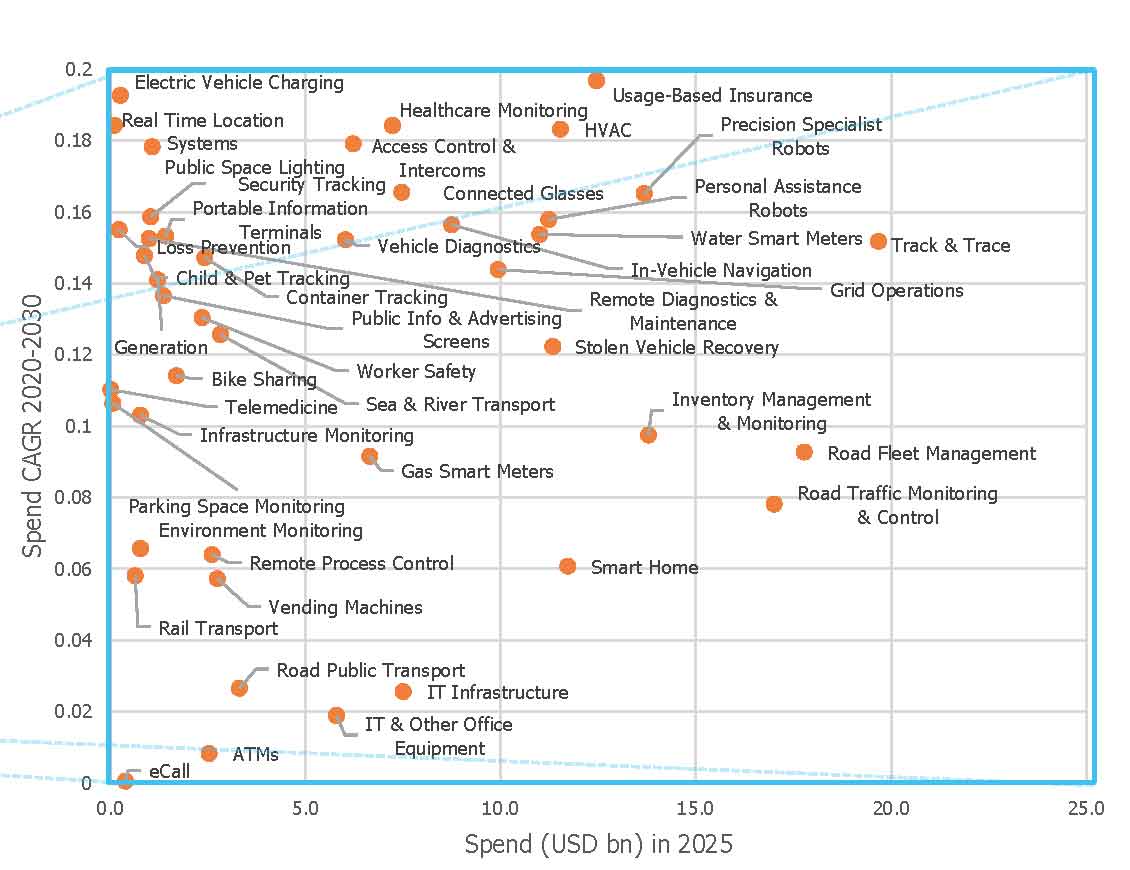 Transforma Insights is a leading research firm focused on the world of Digital Transformation (DX). Transforma Insights is an active member of IIC, regularly offering insights, leading working groups and driving IIC publications.
This report provides a snapshot of the state of the IoT market in 2020 and forecasts to 2030. It is compiled based on data extracted from the Transforma Insights TAM Forecast Database, specifically the IoT 'Connected Things' forecasts. The forecasts are constantly updated and cover 169 applications across 21 vertical sectors and 196 countries. The report comprises analysis of connections and revenues including splits by geography, technology, vertical sector and use case/application. This includes analysis of cellular connections and generation splits (2G, 3G, 4G and 5G), LPWA connections, public vs private network splits and many more.
Get the Transforma Insights Global IoT Forecast Report, November 2020 delivered to your inbox.