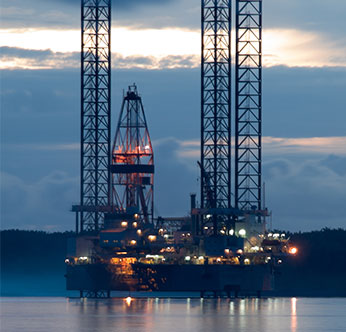 Powering Up The Energy Industry WIth IIoT
When we think about the energy industry, we generally picture asset-intensive solutions: drilling gear, massive solar grids, offshore rigs, heavy vehicles. We don't always think fast-paced innovation. The Industrial Internet of Things (IIoT) is changing all of that. Energy companies are turning to IIoT to achieve new efficiencies and expand operations. IIoT gives utility companies much more control over operations. Whether it is enabling predictive analytics to detect corrosion inside a refinery pipe, providing real-time production data to uncover additional capacity in a plant or driving visibility and control over your industrial control systems environment to prevent cyberattacks, the IIoT—and the software solutions supporting it—are driving powerful business outcomes.

Since it is not possible to quickly replace power grids, innovative technologies can help improve upon what already exists by upgrading power quality and security. Connectivity allows companies a view into the health of their pumpjacks, solar panels or wind turbines, often installed in remote locations, which can maximize the uptime and output of these devices.
In Oil & Gas, it's a more "quiet" revolution. From legacy SCADA to decision support systems, as machinery becomes loaded up with sensors and connected to the internet, predictive maintenance and machine learning can help operators drive down costs and increase efficiencies to them help survive and thrive in a persistent low oil price environment. This information can help deal with unplanned well outages, or boost the amount reserves recovered from wells. Intelligent machines can tell operators how to optimize productivity or detect a failure before it occurs, potentially saving billions of dollars a year. Some key benefits include:
Minimization of unplanned downtime
Balancing supply and demand effectively, such as with micro-grids
Maximization of operational efficiency
Optimization of business operations
Enhancing, protecting, and securing systems
When it comes to the power of the IIoT, the sky is the limit. It is an exciting time for the energy industry. As an IIC Member and Energy Task Group participant, you will not be left in the dark, or out in the cold, wondering how you ever got by with hypotheses and intelligent guesses.
The IIC Energy Task Group
The Industrial Internet Consortium Energy Task Group brings together end user organizations, product vendors, service providers and research organizations to create new IIoT solutions, generate operational efficiencies and develop business model innovations. Join IIC to experience benefits of participation including:
Collaborative relationships
Access to new knowledge and technologies
Innovation through testbeds
Influence the future IIoT development
Explore new business models
Co-author publications
Create market momentum
End User Engagement
In 2018, the End User Leadership Council was launched with a core group of innovative strategists representing eight manufacturing organizations who are setting the vision for next generation solutions in the manufacturing industry. These organizations are instrumental in furthering our understanding of industry IoT adoption successes and obstacles, defining and refining implementation best practices and offering expert guidance. We are expanding our End User Leadership Council and will be launching additional Councils focused on other industry sectors. Click the button in the left column to learn more and apply to participate.
For more information, please contact [email protected].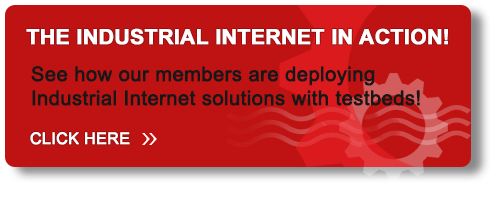 Additional Resources