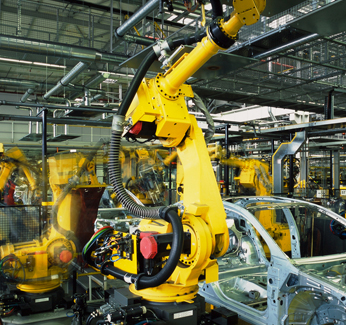 The Industrial Internet will dramatically improve productivity and efficiencies in the production process and throughout the supply chain. Processes will govern themselves, with intelligent machines and devices that can take corrective action to avoid unscheduled breakdowns of machinery. Individual parts will be automatically replenished based on real time data. Every handheld digital device in the factory will report the status of every fixed device, giving personnel mobile access to real-time, actionable information. Wearable sensors will track the location of each employee in the factory, in case of emergency. The list goes on and on.
Future scenarios will include:
New steering instruments will interlink millions of things to ensure that everything runs as planned across the entire value chain. Changes in one part of the chain, automatically trigger adjustments on the factory floor.
Customization will be automatic. Raw materials will be programmed with information that it will be part of product X, to be delivered to customer Y. Once the material is in the factory, the material itself records any deviations from the standard process, determines when it's "done," and knows how to get to its customer.
End User Engagement
In 2018, the End User Leadership Council was launched with a core group of innovative strategists representing eight manufacturing organizations who are setting the vision for next generation solutions in the manufacturing industry. These organizations are instrumental in furthering our understanding of industry IoT adoption successes and obstacles, defining and refining implementation best practices and offering expert guidance. We are expanding our End User Leadership Council – inviting additional participants to join the manufacturing-focused Council and launching additional Councils focused on other industry sectors. Click the button in the left column to learn more and apply to participate.
For more information, please contact [email protected].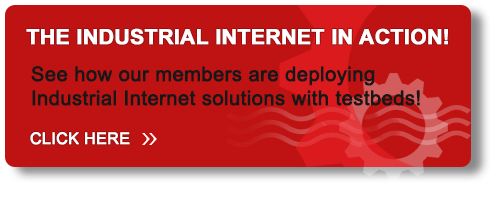 featured videos:
featured Webinars:
Additional Resources