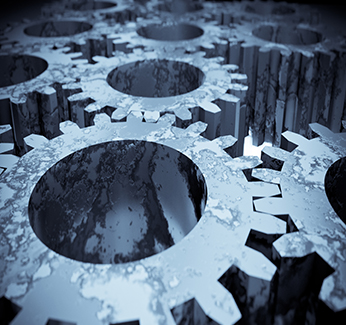 DIGITAL INNOVATION IN THE MINING SECTOR
The Mining sector, as an asset intensive industry, has struck gold with IIoT. Mining companies have been investigating and increasingly using Industry 4.0 technologies, turning mining into a safer and more productive industry. The technology involves connecting machines, fleet and people with sensor technologies that transfers and receive data over a network.
An IoT platform can not only improve traceability and visibility of the entire mining operation but also enable computers to observe, identify and understand different facets of mining operations without human intervention, and to automate and improve the maintenance and operation of machines.
MINING SECTOR USE CASES
Industrial Internet Consortium members are actively influencing areas of mining applications including:
Asset & people management
Robotics
Worker and equipment safety
Vehicle (remote & autonomous) monitoring & tracking
Remote conditions monitoring
Plant & machine data analytics and machine learning
Join us!
Enabling the connected mine -- using the newest digital technologies to drive sustainable mining -- benefits mining companies, surrounding communities, the economy and the environment.
IIC's Mining Task Group invites you to work with us to accelerate the adoption of IIoT within the mining sector.
See the Mining Task Group one-pager
In 2018, the manufacturing-focused Industry Leadership Council was launched with a core group of innovative strategists representing eight manufacturing organizations who are setting the vision for next generation solutions in the manufacturing industry. These organizations are instrumental in furthering our understanding of industry IoT adoption successes and obstacles, defining and refining implementation best practices and offering expert guidance. We are expanding our Industry Leadership Councils and will be launching additional Councils focused on other industry sectors. Click the button in the left column to learn more and apply to participate.
For more information, please contact [email protected].