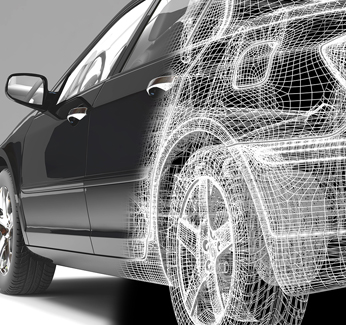 The industrial internet will drive down costs and minimize system failures, while supplying vast amounts of data for operators, drivers, and facilities that result in huge operational improvements. Predictive analytics to prevent unplanned equipment failure, crash prevention technologies, speed optimization for exact distribution chain timing, and automatic traffic re-routing are just a few of the benefits the Industrial Internet will provide to transportation companies and consumers.
In the future, the industrial internet will help to:
Create transportation systems that can sense and respond to changes in real time.
Increase operational efficiencies & public safety, reduce fleet down time and enable preventive maintenance of faulty and soon-to-fail parts by analyzing and reacting to data created by jet engines and sensors monitoring the surrounding environment (temperature, humidity, air pressure, etc.).
Identify more efficient routes and improve fuel efficiency, through capacity analytics.
View our member case study spotlighting industrial internet innovations in Transportation and check back as our library of case studies grows.
Accelerator Program
The following initiatives are part of our Accelerator Program, which is uniquely positioned to give technology end users in the Transportation industry the guidance needed to solve complex technical problems.
End User Leadership Council
In 2018, the End User Leadership Council was launched with a core group of innovative strategists representing eight manufacturing organizations who are setting the vision for next generation solutions in the manufacturing industry. These organizations are instrumental in furthering our understanding of industry IoT adoption successes and obstacles, defining and refining implementation best practices and offering expert guidance. We are expanding our End User Leadership Council and will be launching additional Councils focused on other industry sectors.
Click here to learn more and apply to participate.
We have launched a series of IoT challenges aimed at solving real-world problems. The challenges put architects and solution providers against each other over a period of several months and will be open to organizations and inviduals worldwide.
One of these challenges is the Smart Buildings Challenge, which is designed to give smart building technology suppliers the flexibility to collaborate with their customers to create more targeted, outcome-based solutions.
Over the Air Updates Special Interest Group
The OTA SIG is comprised of experts developing and delivering innovative solutions to the automotive sector.

If you are looking to see how you can get involved in the OTA SIG, or are looking for more information, contact the chairs.
Testbeds are also a focal point of the Accelerator Program. A testbed that has been delivering results and driving innovation in this area is the Deep Learning Facility Testbed, the first IIC testbed to focus exclusively on artificial intelligence or deep learning.