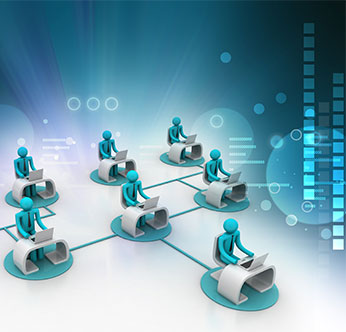 Working With Leading Consortia Around the World
The Liaison Working Group is the gateway for formal liaisons with other organizations such as standards organizations, open-source organizations, other consortia and alliances (either technology-focused or industry-focused), certification and testing bodies and government entities or agencies.
The purpose of these relationships is to generate requirements for new standards from every part of the activities taking place within the IIC – from use cases to Reference Architecture to testbeds, by maintaining continuing communication channels, identifying domain expertise in user and industry groups that can provide use cases that help ensure our testbeds serve their domain.
Standards Task Group
The Standards Task Group is cataloguing existing standards, identifying areas where standards are lacking and recommending appropriate organizations to develop such standards.
    Member Chairs:    Erin N. Bournival, Dell Technologies
Open Source Task Group
The Open Source Task Group acts as the focal point within the Industry IoT Consortium for identification of open source related requirements in Industry IoT Consortium deliverables. This includes, but is not limited to, open source requirements identified in the I3C initiative, technical reports, toolkits, use cases, Testbeds, and best practices.
IIC Plattform Industrie 4.0 Joint Task Group
The IIC Plattform Industrie 4.0 Joint Task Group's focus is collaboration on the work areas of common interest to both IIC and Plattform Industrie4.0.
    Member Chairs:    Shi-Wan Lin, Yo-i Information Technologies, Ltd.; Robert Martin, MITRE