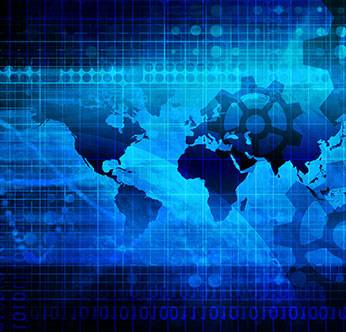 The Marketing Working Group ensures that the strategy of the Industrial Internet Consortium is carried out, by driving awareness and creating content around Industrial Internet innovation.
Among the prioritized activities are communicating progress and successes of the Consortium and its members.
Please join us in the public conversations around the Industrial Internet and the Industrial Internet Consortium via our social media channels.
Co-Chaired by Member Representatives from:
Task Groups
This Working Group oversees the work of several smaller teams which are collectively working on focused deliverables, including:
The Academic Task Group facilitates collaboration with, and the participation of, academic & research institutions globally; geared towards building reciprocal relationships and advancing education, training and fundamental research with accredited academic institutions. Chair: Jayraj Nair, Wipro Digital
The Automotive Task Group provides IIoT guidance to the automotive vertical and direction to the IIC's activities in the automotive space. Chair: Rajive Joshi, Real-Time Innovations
The Energy Task Group is identifying and establishing the technology, testbed, security and frameworks necessary for to the establishment of standards & technology specifications leading to wide-spread adoption of the IIoT in the Energy sector. Co-Chairs: Jeffrey Katz, IBM; Eddie Lee, Moxa Inc.
The Healthcare Task Group is focused on using IoT and IIoT solutions that provide safer and more efficient patient care.
The Mining Task Group works to help mining companies and mining equipment manufacturers leverage IIoT to optimize business operations and find new revenue streams. Co-Chairs: Mark Dunn, CSIRO; Peter Klement, XMPro
The Retail Operations Task Group brings together industry and technology partners from the IIoT and retail communities to identify applications driving transformational business outcomes.
The Smart Factory Task Group brings together manufacturers, software and hardware solution vendors, service providers and research organizations to provide insight into new Industrial Internet solutions for smart manufacturing, help generate operational efficiencies and develop business model innovations. Co-Chairs: John Kowal, B&R Industrial Automation Corp.; Calvin Smith, Wipro Digital; Erik Walenza-Slabe, IoT ONE
The Marketing-Security Task Group is a collaborative intersection between the Marketing and Security Working Groups collaborating to address marketing deliverables associated with Security in the IIoT. Co-Chairs: Kathy Walsh, Industrial Internet Consortium and Security Working Group Co-Chair
The Thought Leadership Task Group oversees the Journal of Innovation and other avenues to promote the thought leading activities of members. Co-Chairs: Edy Liongosari, Accenture Labs, @edyliong
Resources