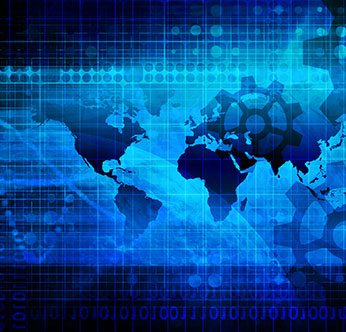 Amplifying the Work of the Consortium
The Marketing & Innovation Working Group ensures that the strategy of the IIC is carried out, by driving awareness and creating content around Industrial Internet innovation.
Among the prioritized activities are communicating progress and successes of the Consortium and its members.
Please join us in the public conversations around the Industrial Internet and the IIC via our social media channels.
Task Groups
This Working Group oversees the work of several smaller teams which are collectively working on focused deliverables, including:
Academic Task Group
The Academic Task Group facilitates collaboration with, and the participation of, academic & research institutions globally; geared towards building reciprocal relationships and advancing education, training and fundamental research with accredited academic institutions.
    Member Chairs:    Lynne Canavan, Real-Time Innovations; Vijay Raghunathan, Purdue University; Sudhanshu Mittal, NASSCOM
Marketing-Security Task Group
The Marketing-Security Task Group is a collaborative intersection between the Marketing and Security Working Groups collaborating to address marketing deliverables associated with Security in the IIoT.
    Member Chairs:    Cheryl Rocheleau, IIC; Jesus Molina, Waterfall Security; Sven Schrecker, Security WG Chair; Daniela Previtali, Wibu-Systems
Resource Hub Task Group
The Resource Hub Task Group oversees the content and direction of the Resource Hub.
    Chaired by:    Cheryl Rocheleau, IIC
Thought Leadership Task Group
The Thought Leadership Task Group oversees the Journal of Innovation and other avenues to promote the thought leading activities of members.
    Member Chairs:    Edy Liongosari, Accenture Labs; Mark Crawford, SAP, SE