Upcoming Webinars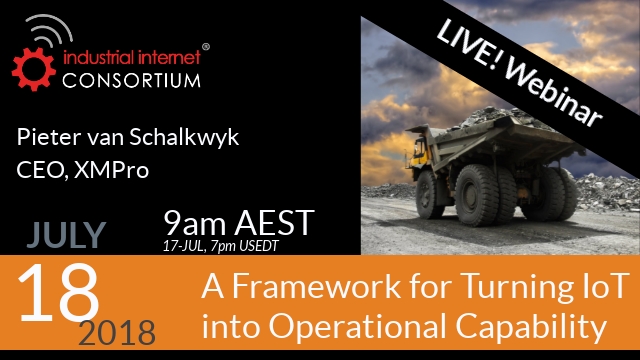 This webinar will present a framework that provides the business architecture for using IoT that connects IoT technology to operational capability and business outcomes. The I2OC framework focuses on aligning IoT technology with benefits such as increased asset availability, reduced downtime, reduced costs, increased efficiencies, and improved safety and governance. A practical mining example will be used to present the I2OC framework.

---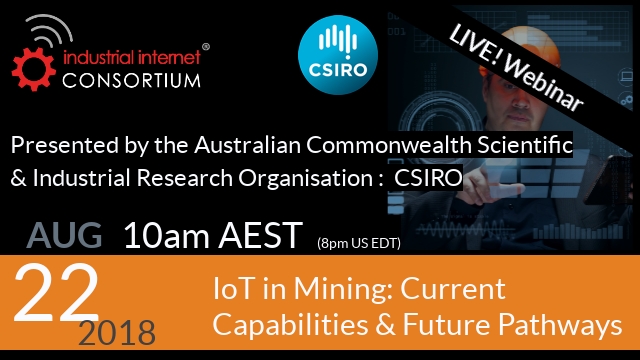 IoT is turning mining into a safer and more productive industry. The technology involves connecting machines, fleet and people with sensor technologies that transfers and receive data over a network.

---
---
PAST Webinars
ABOUT Our WEBINARS
#IICSeries
Our webinar series is designed to educate business and technology executives across sectors on real world industrial internet applications and provide resources for organizations embarking on adoption of an IIoT strategy.
Webinars are presented by thought-leading members of the Industrial Internet Consortium, covering topics such as security, testbeds, vertical applications, connectivity, architecture and business strategy.