Journal of Innovation: January 2017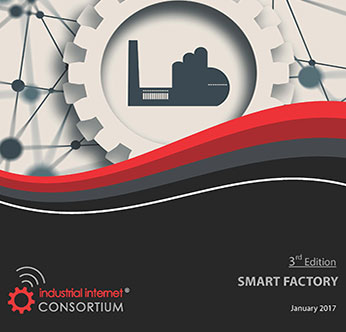 January 2017 Edition: Smart Factory
The IIC's Journal of Innovation - the initiative of our Thought Leadership Task Group - highlights the innovative ideas, approaches, products and services emerging within the industrial internet.
The expertise, energy and commitment of the members of the Industry IoT Consortium are on full display in the collaborative effort of publishing the Journal. Within these presentations, you will find the ideas and opinions of thought leaders of the industrial internet and gain a small window into how our members are laying the foundation for the future.
In the March 2021 edition of the IIC Journal of Innovation, authors from our IoT community give us access to crucial ongoing research under the theme "Innovations in Digital Twins.
The IIC has taken a market leadership position by identifying the defining characteristics of a digital twin, relations among digital twins to form composite systems, and the role of digital twin in the lifecycle of entities. Additionally, the IIC has set the pace in enabling the cross-industry collaboration necessary to drive the success of digital twins. Toward that end, we have compiled the following informative, enlightening, and thought-provoking articles that look at digital twin from a variety of technical perspectives. We hope you will find this compendium beneficial to your own digital twin initiatives:
Table of Contents
---