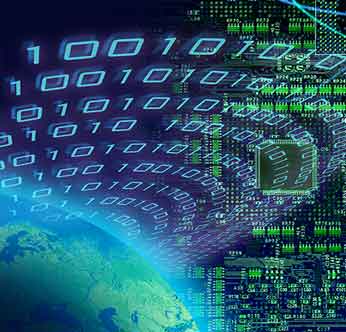 June 2018 Edition: Innovation in Digital Twins
The IIC's Journal of Innovation - the initiative of our Thought Leadership Task Group - highlights the innovative ideas, approaches, products, and services emerging within the Industrial Internet. The expertise, energy, and commitment of the members of the IIC are on full display in the collaborative effort of publishing the Journal. Within these pages, you will find the ideas and opinions of thought leaders of the Industrial Internet and gain a small window into how our members are setting the foundation for the future.
The ability to gather more and better quality industrial data is exposing new sources of value as organizations find ways to apply that data to make better decisions. Cultivating that ability is a key to success across all industries.

We are pleased to share with you unique articles highlighting different topics under the Data umbrella, a synopsis of our influential Endpoint Security Best Practices white paper and an update of exciting IIC activities.
Table of Contents
---
Pieter van Schalkwyk, CEO, XMPro
Dr. John Galloway, Founder, Au Sable
Dann Marian, Engineering and Projects Manager
William Sobel, Co-Founder/Chief Strategy Officer, VIMANA
Dr. Ken Figueredo, Founder, More-with-Mobile
Cheryl Rocheleau, Industry IoT Consortium
Cheryl Rocheleau, Industry IoT Consortium
Stephen Mellor, Industry IoT Consortium