Journal of Innovation: March 2020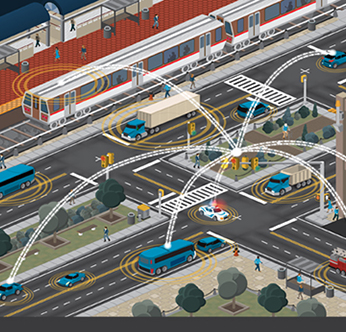 March 2020 Edition: Innovations in Intelligent Transportation
The IIC's Journal of Innovation - the initiative of our Thought Leadership Task Group - highlights the innovative ideas, approaches, products and services emerging within the industrial internet. The expertise, energy and commitment of the members of the IIC are on full display in the collaborative effort of publishing the Journal. Within these pages, you will find the ideas and opinions of thought leaders of the industrial internet and gain a small window into how our members are laying the foundation for the future.
The March 2020 edition of the Journal of Innovation focuses on Innovations in Intelligent Transportation. Intelligent Transport Systems (ITS) provide a broad range of innovative services for single- and multi-model public, private and commercial transport in existing and planned transport networks. Key aspects of ITS include Over-the-Air bi-directional data flows, connected vehicles, big data, Artificial Intelligence, mobility and autonomous systems.
We are pleased to share with you three unique articles highlighting different topics under the Innovations in Intelligent Transportation theme, an article showcasing the insights and outcomes of our LTE for Metro Testbed and an update of exciting IIC activities.
Table of Contents
---