By Eric Openshaw, Vice Chairman and U.S. Technology, Media and Telecommunications Industry Leader, Deloitte LLP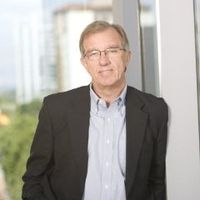 In early May, I was fortunate enough to take part in an executive workshop with the Industrial Internet Consortium's own Dr. Richard Soley to design the future of the Internet of Things (IoT). No easy task. Over the course of two days, a select group of business executives and thought leaders converged on the MIT Media Lab to take on this challenge, exploring strategies focused on unlocking the enterprise value within the IoT ecosystem.
While opinions and perspectives varied, the group was in agreement on a critical point: there is opportunity to think bigger and broader when it comes to IoT. We've all heard the stats around IoT potential: Gartner expects 26 billion connected devices by 2020, IDC forecasts $1.9 trillion global economic value-add by that same time, and The Economist projects $9 trillion in annual sales by 2020; all of this fueled by the 75% of enterprise executives already exploring or adopting IoT today.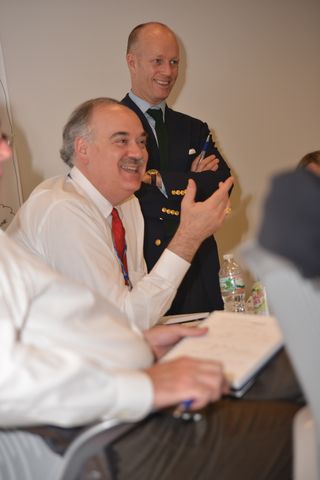 Dr. Richard Soley, Executive Director of the Industrial Internet Consortium, at the IoT Workshop
Given the optimistic predictions and large market figures put forth, it is worth asking: where will the value come from in IoT?
IoT has the potential to offer business value that goes beyond operational cost savings. To date, most IoT implementations have been relatively modest in that they have attacked expenses and enabled risk management without addressing other aspects of the business. While cost-reduction and efficiency efforts can be valuable to a firm, the returns diminish over time, and the value is often competed away as competitors implement similar efficiency improvements. Nonetheless, IoT providers have an opportunity to build on and extend current efforts, as well as to consider business value more broadly and look for the disruptive, rather than just the optimizing, value of IoT.
But how? Through the course of conversations at the workshop, we uncovered six strategies to unlock the business value of connected devices:
Extend cost-reduction and risk management deployments to explore revenue and innovation potential.
Focus on product and/or customer-life cycle
Target early deployments to maximize impact
Use data mash-ups to create context and build/deepen relationships
Develop security that is both preventative and responsive
Maximize transparency to enhance user trust
By harnessing these strategies, IoT solutions can improve enterprise adopters' fundamental business values, not just savings and risk management, but revenue growth and innovation, leading to growing demand and new uses for connected devices.

Attendees of the Internet of Things Workshop at MIT Media Lab
What do you think? On behalf of my Deloitte colleagues, we are thrilled at the opportunity to hear the perspectives of our fellow IIC members and to collaborate with this prestigious group in the future.
Read more about the workshop, six strategies and Deloitte's take here.