By Dr. Angelo Corsaro, Chief Technology Officer, PrismTech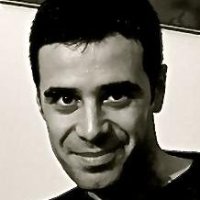 Known as the capital of the French Riviera, the city of Nice, France, is many things. It's beautiful, it's cosmopolitan and it's vibrant. But it's also something else -- it's possibly the smartest city in the world.
Among spectacular panoramic views, the rich culture, and all the shopping and nightlife opportunities is an underlying connectivity. It's actually an intelligent data-sharing infrastructure that is enhancing the city's management capabilities and is making daily life more efficient, enjoyable and easier for the more than 300,000 residents that call Nice home and the more than 10 million tourists who visit each year. It's what makes this city smart... really smart.
Nice has been gaining much attention lately thanks to a series of innovative projects aimed at preserving the surrounding environment and enhancing quality of life through creative use of technology. Connected Boulevard is a great example of this.
The city launched the Connected Boulevard -- an open and extensible smart city platform -- as a way to continue to attract visitors while maintaining a high quality of life for its citizens. Connected Boulevard is used to manage and optimize all aspects of city management, including parking and traffic, street lighting, waste disposal and environmental quality.
A number of companies played a key role in the launch of Connected Boulevard, including Industrial Internet Consortium members Cisco, which is providing its Wi-Fi network, and PrismTech, which is providing its intelligent data-sharing platform, Vortex (based on the Object Management Group's Data Distribution Service standard) at the core of the Connected Boulevard environment for making relevant data ubiquitously available.
Architecture Maximizes Extensibility and Minimizes Maintenance Costs
Think Global, an alliance of innovative start-ups and large companies, designed the Connected Boulevard architecture with an eye toward maximizing extensibility and minimizing maintenance costs. In a smart city environment, the main costs typically come from system maintenance, rather than initial development and launch efforts. A big part of these maintenance costs come from the replacement of sensor batteries. To help reduce these operating costs and maximize battery life, the Connected Boulevard project team made an interesting and forward thinking move -- one which was in direct contrast with some of the latest thinking by those in the smart device and edge computing community.
Connected Boulevard relies on "dumb" sensors. These sensors typically are simply measuring physical properties such as temperature and humidity, magnetic field intensity, and luminosity. Once collected, these measurements are sent to signal processing algorithms within a cloud, where the data is then "understood" and acted upon. In the Connected Boulevard, magnetic field variation is used to detect parked cars, temperature and humidity levels are used to determine when to activate sprinklers, luminosity and motion detection are used to control street lighting.
The sensors in the Connected Boulevard rely on low power protocols to communicate with aggregators that are installed throughout the road network. Powered by the power line, the aggregators use Vortex to convoy the data into an Amazon EC2 cloud. The data is than analyzed by a series of analytics functions based on the Esper CEP platform. Finally, relevant information, statistics and insight gained through the data analysis are made available wherever it is needed within this connected ecosystem.

The applications within Connected Boulevard use caching features to maintain in-memory, a window of data over which real-time analytics are performed. The results of these analytics can be shared with applications throughout the overall system, where decisions are then made, such as what actions should take place. For example, the Nice City Pass application checks for free parking places and can also be used to reserve them. If a car is occupying a parking space that the driver has not paid for, a notification is sent to the police to ensure that the violating driver is fined.
Significant Benefits
After the initial installation of Connected Boulevard a few years ago, traffic congestion was reduced by 30 percent, parking incomes increased by 35 percent and air pollution has been reduced by 25 percent. It's also anticipated that savings on street lighting will be at least 20 percent, but possibly as high as 80 percent. These are real, tangible results... and are clear examples of a smart city at work.