By Lynne Canavan, Program Director, Industrial Internet Consortium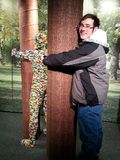 Recently I took my kids to see the Art of the Brick show in Boston. While made of Lego's, the exhibit was no kids play. It represented slow, steady work of artist Nathan Sawaya, who visualizes, then builds, unique art by assembling blocks of plastic, piece by piece.
Just like we're doing in the Industrial Internet Consortium.
One piece at a time, members of the Industrial Internet Consortium -- some 136 companies strong -- are assembling the framework and structure necessary to enable and accelerate this space that we call the Industrial Internet. Up close, we see intense conversations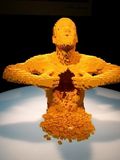 about the final deliverables. Pieces are picked up and discarded. New pieces are firmly inserted into exactly the right spot.
Right now, technical teams are creating the architectural framework for the Industrial Internet. The Security Working Group is systematically evaluating every use case for vulnerabilities. Testbeds -- four of them -- are in various stages of implementation. A new Energy Team is looking at the unique challenges and opportunities in IoT.
Bit by bit, conversation by conversation. It can be slow going at times. Being part of a consortium means working with very talented contributors who have their own viewpoints. Creating a final piece of artwork can be slow going at times. Yet when I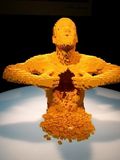 take a step back to view the work in process, I see the formation of great innovative structures to come.
In the coming weeks and months, some of this work will be unveiled and put on public display. In the meantime, you can read our latest IIC Progress Report for a view of what has been happening over the past few months.
Piece by piece, things are coming together.