By Julie Pike, Senior PR Specialist, Industrial Internet Consortium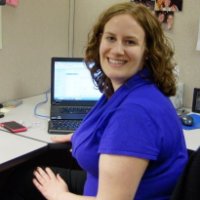 Since the Industrial Internet Consortium was founded last March, we have seen the Industrial Internet really take off. Companies across many industries now use Industrial Internet solutions on the factory floor, in transportation, in energy, and more.
But there are still many organizations that have not yet begun deploying Industrial Internet solutions. Some have yet to acknowledge the benefits of merging interconnected machines and devices with analytics. Other organizations may be concerned that the Industrial Internet will expose security gaps. Others are waiting for the market to mature before they dive in.
In fact, the Industrial Internet is changing the landscape of industry right now. According to a recent report from Industrial Internet Consortium members Accenture and GE, the top reasons to incorporate an Industrial Internet strategy in the next 1-3 years are: fear of losing market share to their competitors; investors loss of confidence in their ability to effectively grow their business; and loss of qualified talent to their competitors.
The Industrial Internet will also impact the kinds of talent and competencies that will be needed. With more data points available, is today's workforce up to the challenge of analyzing, interpreting, and optimizing this mountain of data? In the Accenture-GE paper, two-thirds of surveyed healthcare executives determined that patient-care analytics would be an important competency for incoming job candidates.
What results are you seeing from your Industrial Internet strategy and implementations? What are the inhibitors?
Join the public conversation on this. On February 18th at 11am ET, we will be hosting a Tweet Chat with Industrial Internet Consortium members from MachineShop, PTC, Putman Media, Tech Mahindra, and the University of Pittsburgh to discuss the opportunities and challenges of deploying the Industrial Internet that organizations and industries face. The Chat will take place using the hashtag #IICChat.
To join our Tweet Chat, follow us on Twitter!