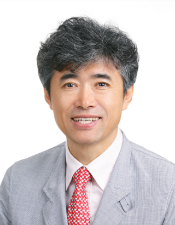 By Chaisung Lim, Korea Industry 4.0 Association
The BizOps for Digital Transformation in Industries (BDXI) framework is an innovation framework—an explicitly described framework that offers a guide to implement BDXI process concretely.
In BDXI, BizOps means "BizDevOps" integrating IT and OT, applicable to innovation of business models, products and operation processes. The meaning of "Industries" is IIoT Solutions Operator (SO) industries where integration of IT and OT matters in creating innovative outcomes in business models, products and operation processes innovation: smart city, manufacturing, agriculture, retail and logistics, transportation, health care and energy industries.
BDXI process is an innovation process integrating IT and OT in SOs undergoing DX in products, operational processes and business model innovation. Due to increasingly fast technical changes enabling DX, the SOs undergoing DX face the challenge of fast innovation in which "test fast, learn fast, scale fast" matters (Kane et al. 2019).
BDXI process is a fast, open and customer-centric innovation, given the constraints and complexity of IT/OT integration and constraints of the physical world. The physical world is not as malleable as the software world. It is difficult to connect IT and OT systems without intensive effort and investment.
Figure 1 by Porter and Heppelman (2015) shows where BDXI process can be positioned in a case of a smart connected product producer. DevOps integrates IT, research and development and operations. For the firm, the product development process should go beyond DevOps for IT development and integrate IT and OT. DevOps needs to be more tightly integrated with business than before because smart products tend to be linked with a new business model.
So far, BizDevOps has been an approach to software development that encourages developers, operations staff and business teams to work together so that the organization can develop software more quickly, be more responsive to user demand and ultimately maximize revenue. This approach can be applied to the IIoT operator industry undergoing digital transformation.
Development work should be carried out by close cooperation between a collocated team of developers, operations staff and business teams.
However, SOs find that insights from existing BizDevOps are insufficient to integrate IT and OT. BizDevOps should include participation of OT engineers, hardware developers, hardware operation staff and hardware business teams too. We think it is necessary to make BDXI as a kind of BizDevOps extended to apply to innovation activities of integrating IT and OT.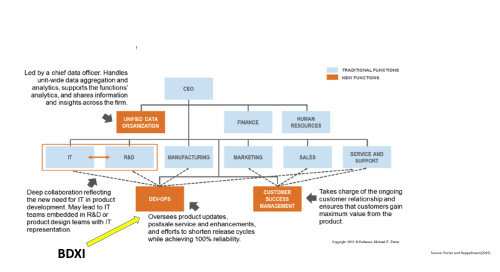 Figure 1: BDXI position in a smart connected product producer firm
Source: Porter and Heppelman (2015) modified
The IIC has published a new whitepaper that:
defines commonly appearing features of BDXI processes of firms, of creation of solutions achieved by integrating OT and IT,
identifies examples of BDXI process and BDXI framework driving the process,
identifies conflicts of BDXI processes with management systems,
discusses the relevance of the BDXI process with other IIC documents, such as the Testbed Results Report (Durand and Lim 2020), Business Strategy and Innovation Framework (Morrish et al. 2016) and Digital Transformation in Industry White Paper (Morrish and Zarkout [Ed.] 2020), and
proposes several IIC initiatives to help guide BDXI processes.
The paper is posted on the IIC website here.
Chaisung Lim is Chairman of the Korea Industry 4.0 Association and Professor at the Graduate School of Business at Konkuk University. He is Group Chair of the IIC's BizOps for Digital Transformation in Industry Contributing Group