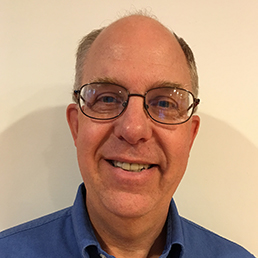 By Chuck Byers, Industrial Internet Consortium
The Industrial Internet Consortium is pleased to bring you the 17th issue of the IIC Journal of Innovation,
"Applying Solutions at the Distributed Edge."

IIC is a well-respected thought leader on edge computing and fog computing, and distributed computing. We have task groups active in edge computing-related areas, and many of our member companies are enjoying success with their edge-related products. We believe edge computing will grow in importance in the coming decade, achieving similar stature to today's cloud computing deployments for critical Internet of Things and Digital Transformation applications.
This issue begins with my article, "Key Criteria to Move Cloud Workloads to the Edge." This article analyzes the tradeoffs associated with locating computational workloads in cloud data centers, edge computing nodes, or intelligent IoT devices. It proposes a detailed process to help system implementers decide which system sub-functions are optimally located at each of these levels.
The second article was written by a team of experts from SAP: Thiago Weber Martins, Dr. Frank Rambo, Christian Viezens, Erich Clauer, Andreas Sandner, Tim McConnell, Bakhtiyar Mirtov, Robert Noce, and Stamatis Karnouskos. Its title is "Driving Industry 4.0 at Distributed Edges with Cloud Orchestration." It has valuable insights into how edge computing can improve various aspects of Industry 4.0 deployments, the characteristics that make it valuable, challenges facing it, edge architectures, and implementation requirements. There is special emphasis on the important topic of orchestration of workloads in the edge.
The final paper in this issue is "Heterogeneous Computing in the Edge." I wrote this to describe and compare the various types of computational resources applied to edge computing, including CISC/RISC CPUs, GPUs, TPUs, FPGA, DSPs, and ASICs. It analyzes these technologies' key performance and cost attributes to provide some guidelines on how to implement a heterogeneous computing architecture in the edge and how to decide which of the processing technologies are optimal.
We want to thank the authors and editors of this content and hope you find it a valuable resource as you consider the application of edge computing techniques in your systems. As always, your comments are very welcome.
You can read the Journal of Innovation in its' entirety here.