Test Drives
Test Drives are short-term, rapid-engagement pilots for technology end users to employ and adopt Industrial Internet of Things (IIoT) technologies. They stimulate IIoT adoption across industry through accelerated implementation. The Industrial Internet Consortium's neutral collaboration platform fosters partnering to address leading-edge IIoT use cases in 3-6 month projects based upon technology end users' real problems.
To consider a test drive pilot deployment, a technology end user may begin by either (a) selecting a test drive proposal from our test drive repository or (b) by choosing to engage in an exercise to define a problem and connect with experts to propose solutions.
Test drive proposals are being added to this webpage as they become available. Visitors may review the choices to find a test drive that applies to their needs. For more information or to take action on a test drive listed below, click the Contact link below and your email will be forwarded directly to the test drive leader. If you wish to learn of new test drives as they are added below, please contact

[email protected]

and request to be notified.

The alternate approach to the test drives listed below is found in our Industry Connect Service which is designed to assist technology users in developing and deploying IoT projects. Companies seeking solutions can now work with our experts who are experienced in applying their knowledge to solve the complex problems posed by applying IoT technologies to existing processes and developing new business models to generate new revenue streams. The outcomes of the Industry Connect Service may be a test drive not listed here or partnerships from within our ecosystem of experts leading to end-to-end solutions. Technology users interested in this approach are encouraged to learn more about the Industry Connect Service and contact [email protected] for more information and discussion.
---
Intelligent Video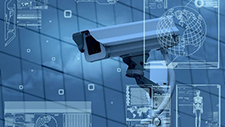 OVERVIEW: Video will become a mainstream IoT sensing platform as advanced analytics prove to deliver business value. Currently there lacks the ability to deploy at scale or fully protect the device, or data, in transit from cyber threats. This test drive focuses on capturing and processing images for content analysis in a secure, open architecture for cross industry use cases including quality assurance, situational monitoring, behavioral analysis and compliance verification. The Intelligent Video Test Drive has previously been deployed in marine waterway management. Learn more
Lead: NetApp
Partner: Corlina
Contact
Use Cases Addressed
Benefits
Industries

Quality Assurance
Security Surveillance
Health and Safety of Factory Workers
Customer Sentiment Analysis
Patient Condition Monitoring

Platform level security: devices
and data
Deployment and manageability
at enterprise scale
Built upon open standards
Flexible deployment and
configuration options

Manufacturing
Energy & Utilities
Mining & Metals
Public Safety
Retail
---
IoT Sensor Implementation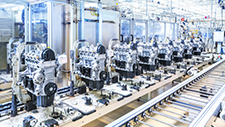 OVERVIEW: The IoT Sensor Implementation Test Drive focuses on an end-to-end solution to quickly start IoT in your production line without compromising security. This solution uses industry standard methods and tools to drive sensor data to a time series database while continuously monitoring the devices for security threats.
Use Cases Addressed
Benefits
Industries

Predictive Maintenance
Failure Alerting and Early Warning System 
Monitoring for Worker Safety

Lower maintenance costs
Compliance with safety protocols
IoT device monitoring for security
Data reliability
General knowledge gleaned from sensors for efficiency

Manufacturing
Energy & Utilities
Retail
---
Smart Mold, Injection Process Optimization And Ai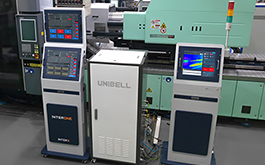 OVERVIEW: The Smart Mold, Injection Process Optimization and AI Test Drive optimizes injection recipe operation by applying smart mold to injection process. The optimized injection process can solve on-site problems quickly as the process is run by AI solutions. Furthermore, the test drive aims to increase productivity, reduce defects and production costs.
Use Cases Addressed
Benefits
Industries

Cause detection
Quality prediction
Non-operational loss analysis
Production recipe analysis
Cost analysis

Improved profitability by minimizing loss of injection plant
Efficient operation of injection plant using AI
Waste reduction
---
Supply Network Dynamic Simulation
OVERVIEW: This testdrive offers a dynamic simulation modelling solution to optimise supply network design to minimise supply/demand disruptions.
Lead: Advanced Remanufacturing and Technology Centre (ARTC), A*STAR
Contact
Use Cases Addressed
Benefits
Industries

Design and test new supply network operating policies in a risk-free environment
Evaluation of supply chain risks and countermeasures
Evaluate product & customer segmentation strategies for differentiated supply chain design and operating policy
Optimise the supply chain performance in term of transportation and warehousing cost by altering the network structure and product flow

Optimising your Supply Chain network by gaining insights into the real behavior of supply chain

Manufacturing
Supply Chain
Supply Networks
---
More Test Drive proposals will be added as they become available.